SAMBO'S
101 E. McDowell Road, Phoenix, AZ
---
If you have any photos or memorabilia for this location,
please send them to the Webmaster for posting. Thank You!
---
As of 1-7-13
Present Use: Presently in use as a Thai Restaurant.
Size: Small. This would have been a smaller size Sambo's (Double window booths. Counter with Stools. Dining room with tables.)
Building Condition: (1-10) "8" - 10 would be considered as good as if new Sambo's back in the day.
OUTSIDE
Googie: Not Googie. This is a Contemporary designed Sambo's with some unique designs.
Original Design: Original constructed design still intact.
Rock Entry Area: Designed with basic brick wall which is still present. Sign mountings present for 8' sign.
Windows: Full original window view still present next to booths.
Palm Trees: No signs of Palms being used at this location.
Sign: Original post / sign present, however, small parking directional sign spotted.
INSIDE
Counter: Original Counter present with original stools removed.
Booths: All booths present along full window view and look original construction, recovered.
Kitchen: "Pass over shelf" and opening to kitchen present and original.
COMMENTS
This building is still complete and original on the inside and outside. One inch tile still present on lower section of outside. Would need minimal work to bring back to Sambo's design on the inside. Could be made a Sambo's again over night. Other original items still present... Lighting fixtures, angled story line picture wall, picture locations and, look to be, original framing for pictures. Also the Desert display cooler, Prep Counter, Stool counters, windows and unique window framing all original and present.
As we left, for some reason I looked down one of the side streets. There I saw a small Sambo's shield on a pole. The whole system was no taller then I am. When we arrived I noted that the parking lot was very small. The back had a fenced in lot filled with vehicles. This small sign was a directional sign used to direct those driving down this side street to what use to be a large parking lot to the restaurant.
ADDITIONAL COMMENTS
During our time there, we experienced a very good meal. The sauce we had was so good the wife asked them how they made it. LOL, I knew what was coming next. Silence with a smile. If your going to get this great sauce, your going to have to visit. I know we will again.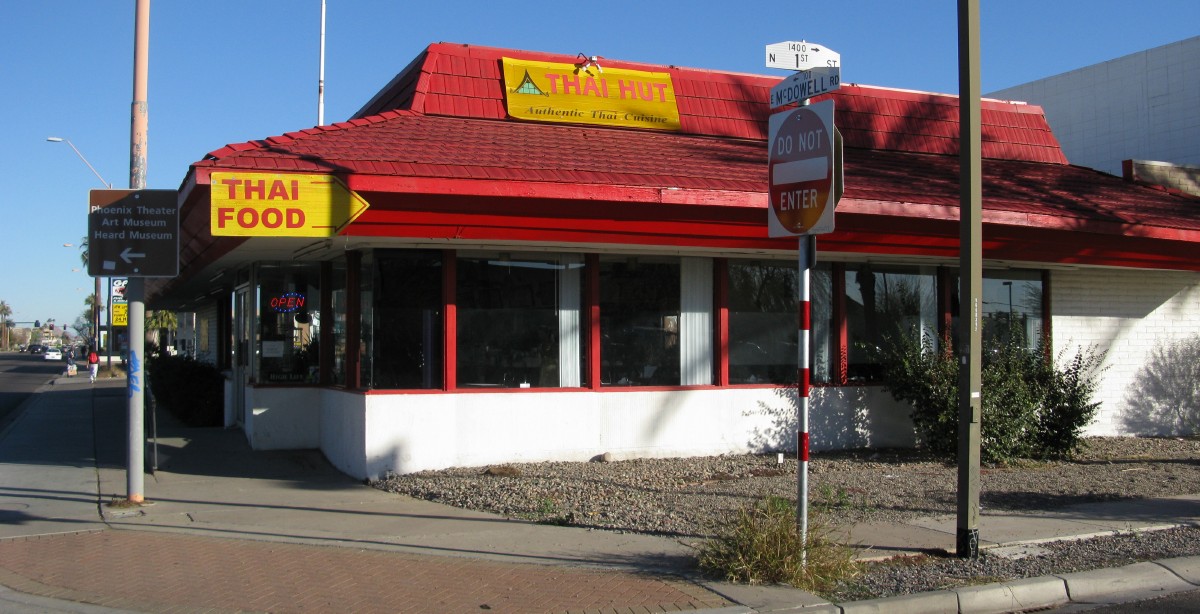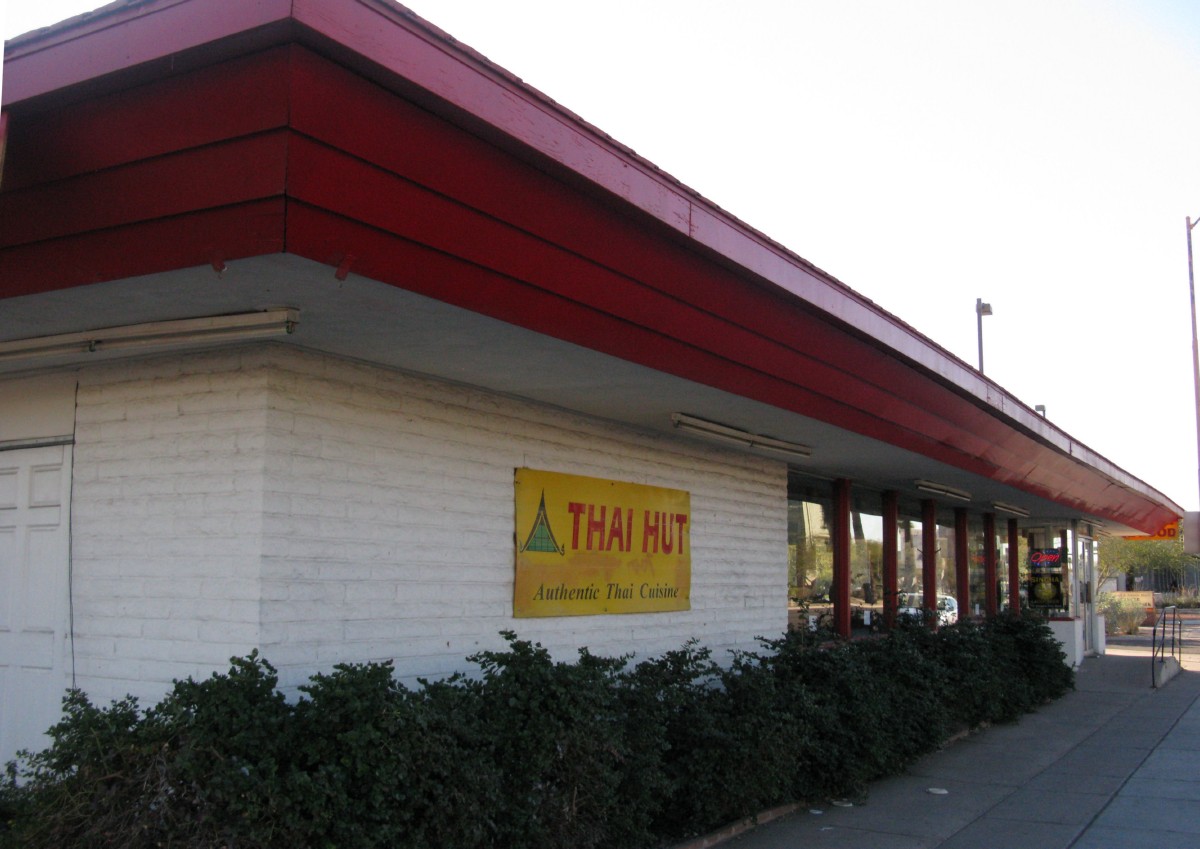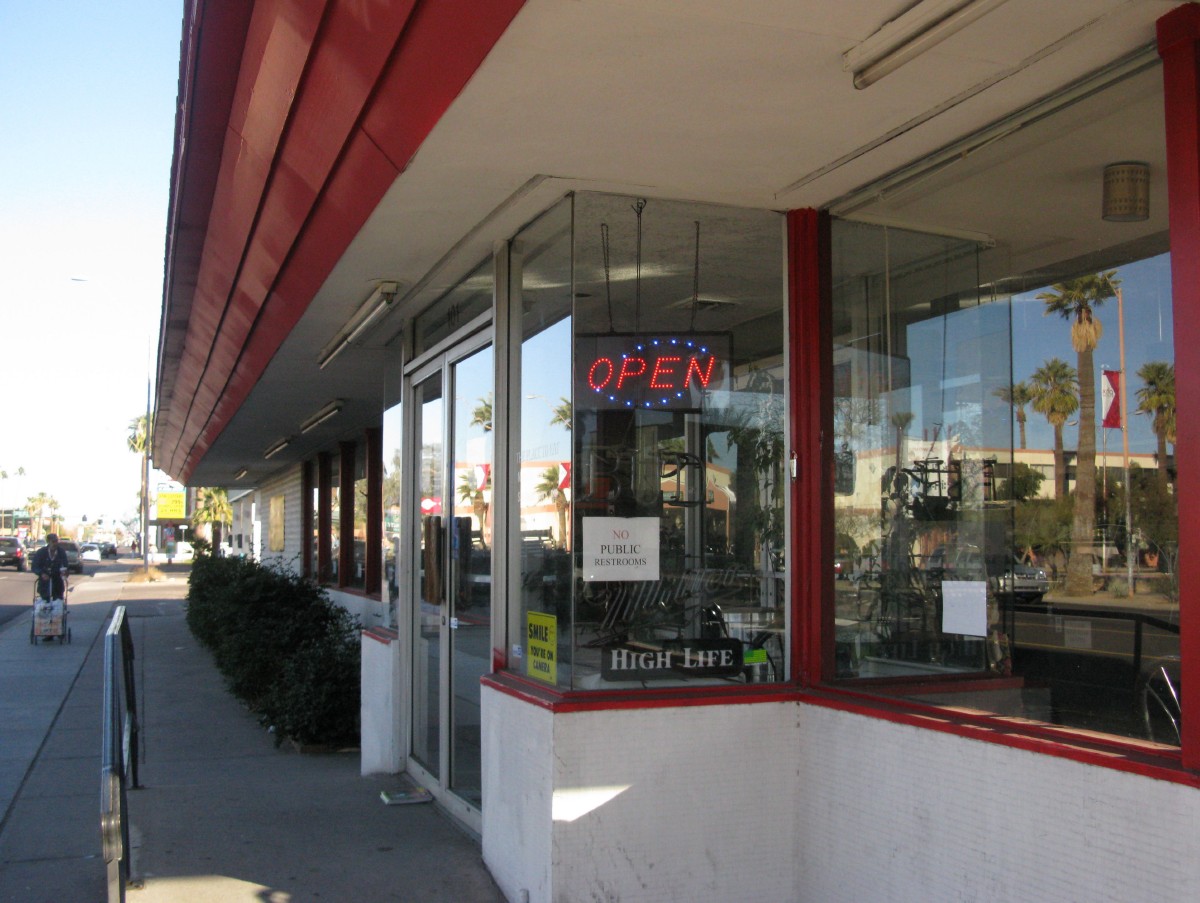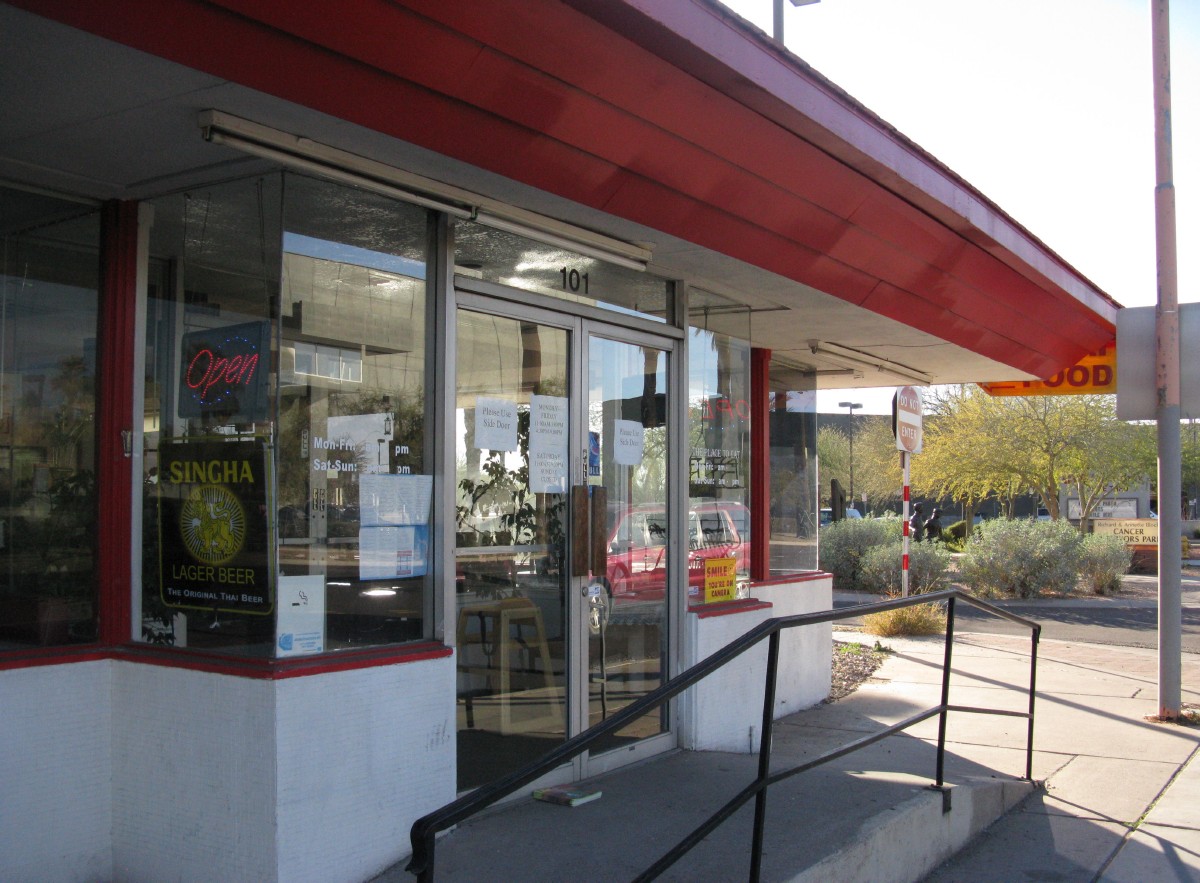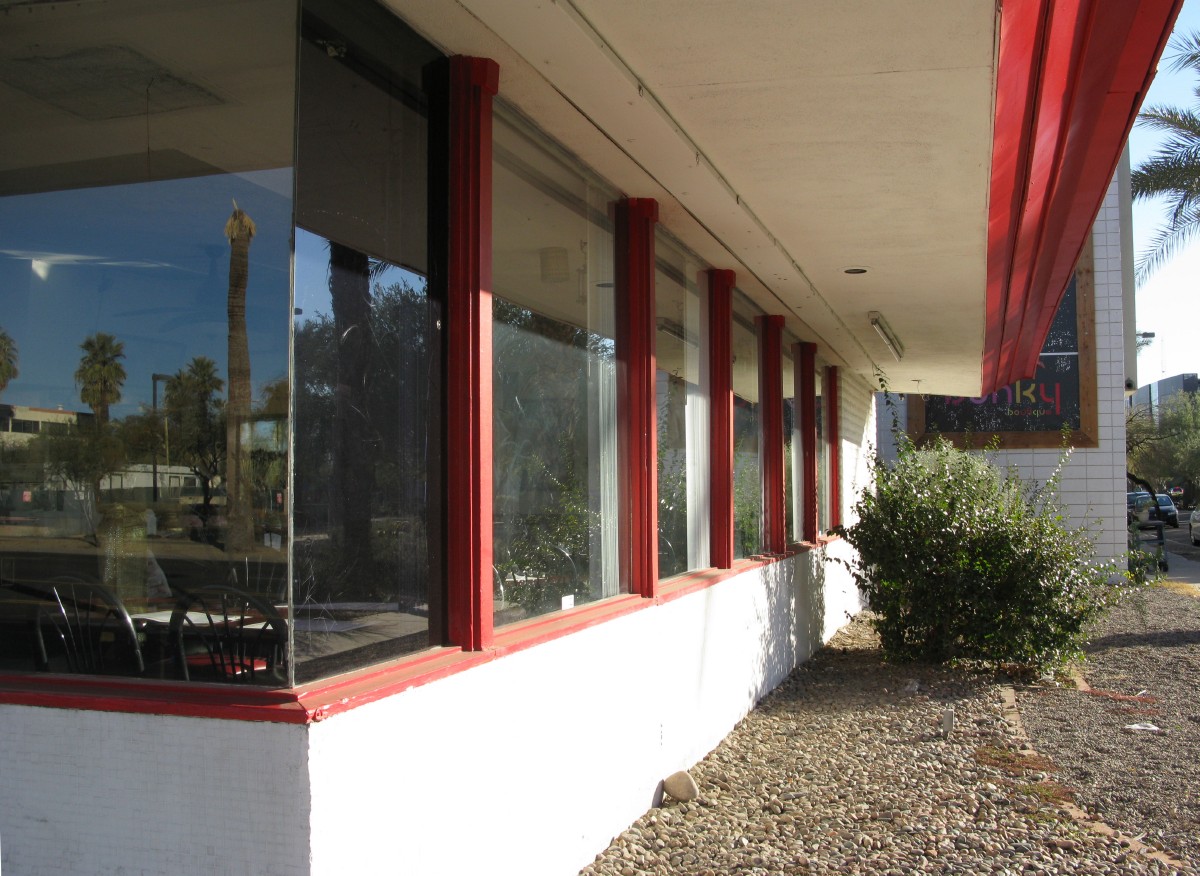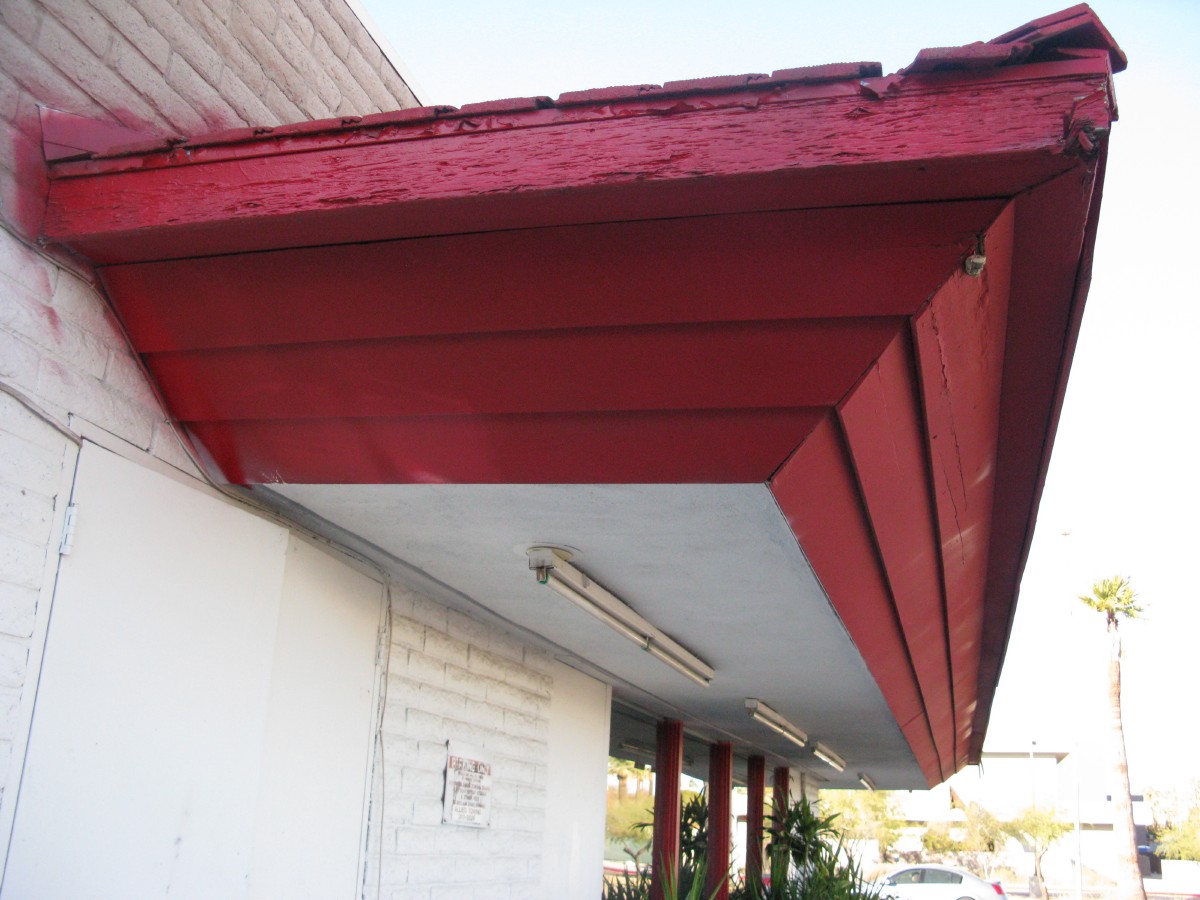 NEXT PRINT BELOW CONSITS OF 5 OR MORE PHOTOS. SCROLL RIGHT TO SEE FULL PICTURE . .


NEXT PRINT BELOW CONSITS OF 5 OR MORE PHOTOS. SCROLL RIGHT TO SEE FULL PICTURE . .