SAMBO'S
2720 W. Camelback Road, Pheonix, AZ
---
If you have any photos or memorabilia for this location,
please send them to the Webmaster for posting. Thank You!
---
As of 8-26-12
Present Use: Presently in use as a restaurant.
Size: Large. This would have been a large size Sambo's (Double window booths. Row of Double Booths, Row of Single Booths, Counter with Stools. Possible back room with tables. There was a bar in the back room but sure not to be oringinal.
Building Condition: (1-10) "9" - 10 would be considered as good as if Sambo's.
OUTSIDE
Googie: This is a Googie designed Sambo's.
Original Design: Original constructed design still intact. Only addition is small Canopies mounted to Googie Fascia. One inch tile still present on outside.
Rock Entry Area: Original rock still present. No signs of sign mountings present or area large enough for 8' sign.
Windows: Full original window view with original slatted windows in rock wall area.
Palm Trees: Some present on far end, and look to be original.
Sign: Original post may be present and shortened. Not original sign.
INSIDE
Counter: Counter and stools removed.
Booths: All booths present along full window view and look original construction, recovered.
Kitchen: "Pass over shelf" and opening to kitchen removed and covered.
COMMENTS
This building is still complete and original on the outside. Would need minimal work to bring back to Sambo's design on the inside.
ADDITIONAL COMMENTS
During our time there, we experianced very good live music, which we enjoyed very much. But don't expect any hard shell Tacos here. This Mexican Restaurant is authentic! And good!! I want to thank them for graciously allowing me to preserve Sambo's history, and with the quality of their food, I will be back. You can bet money on it!!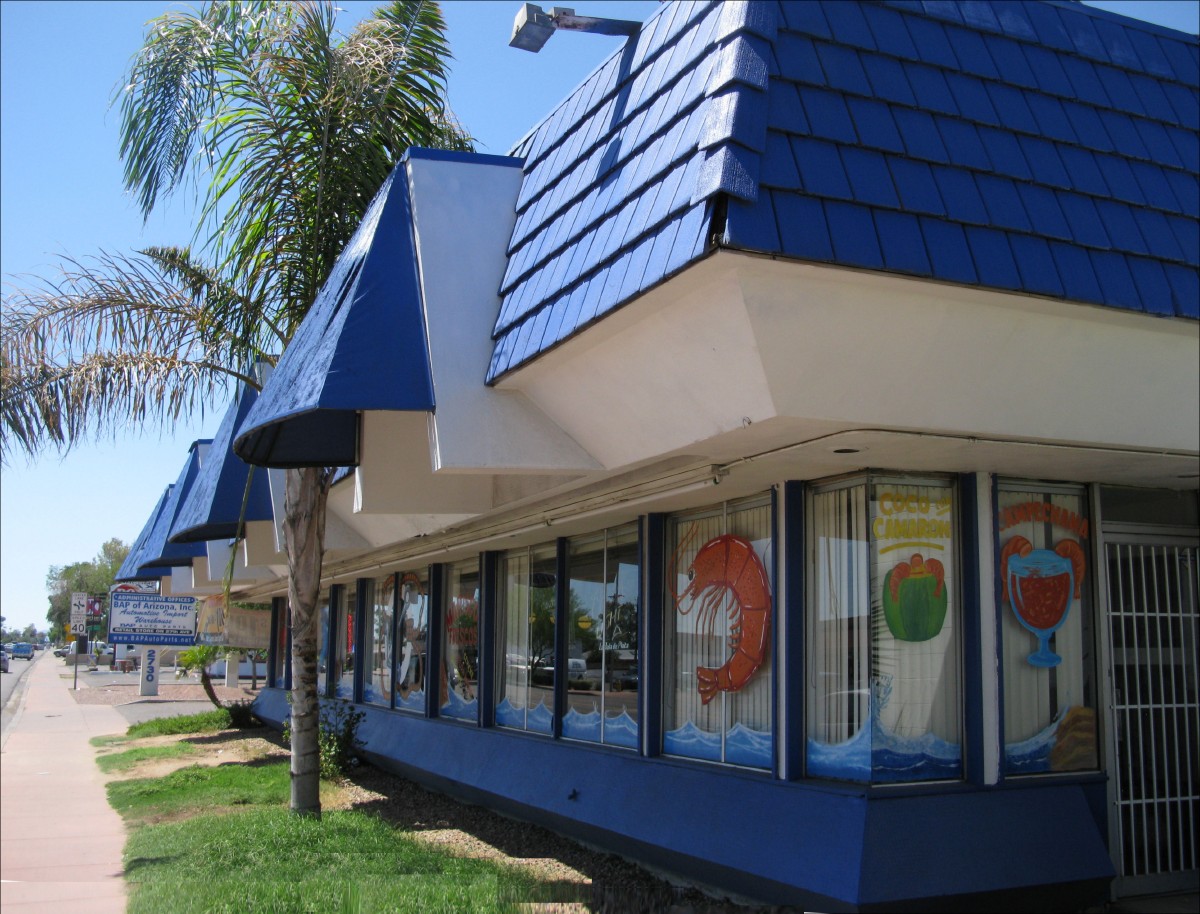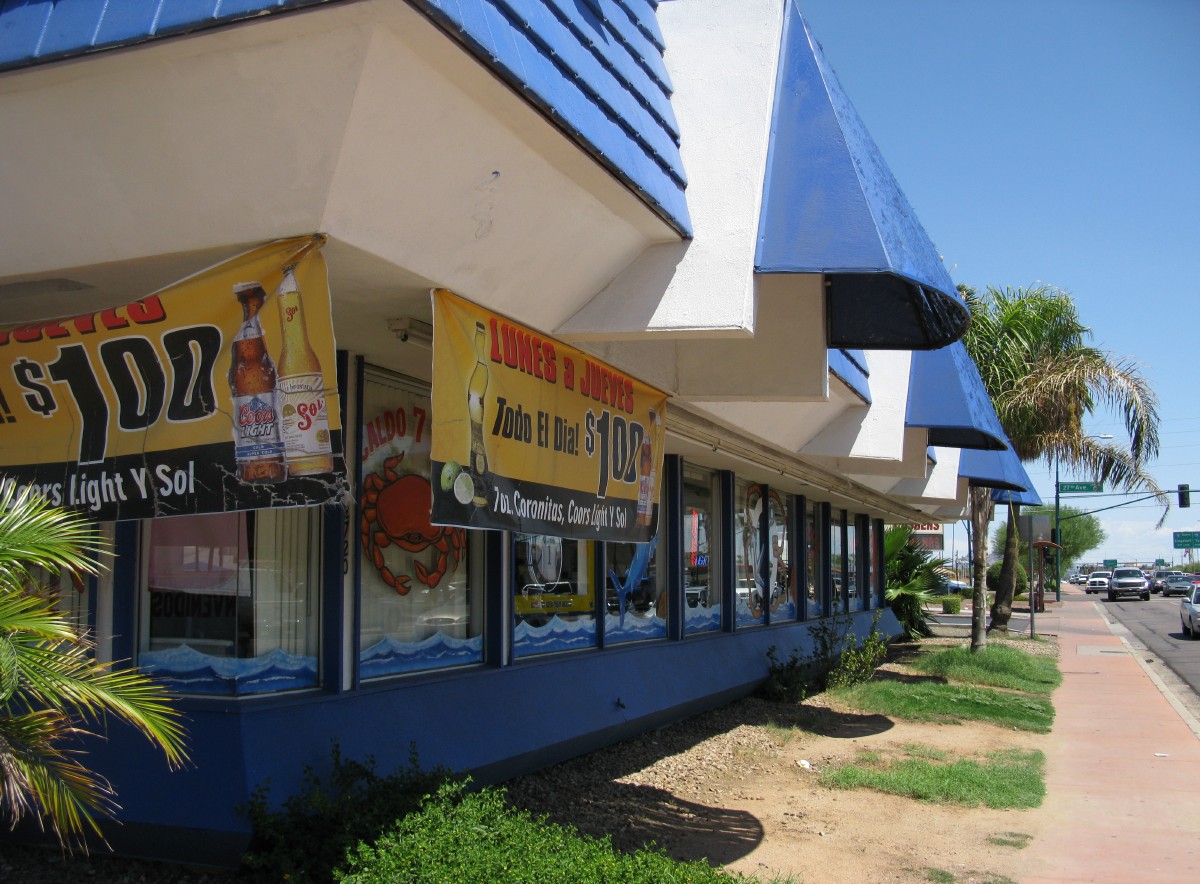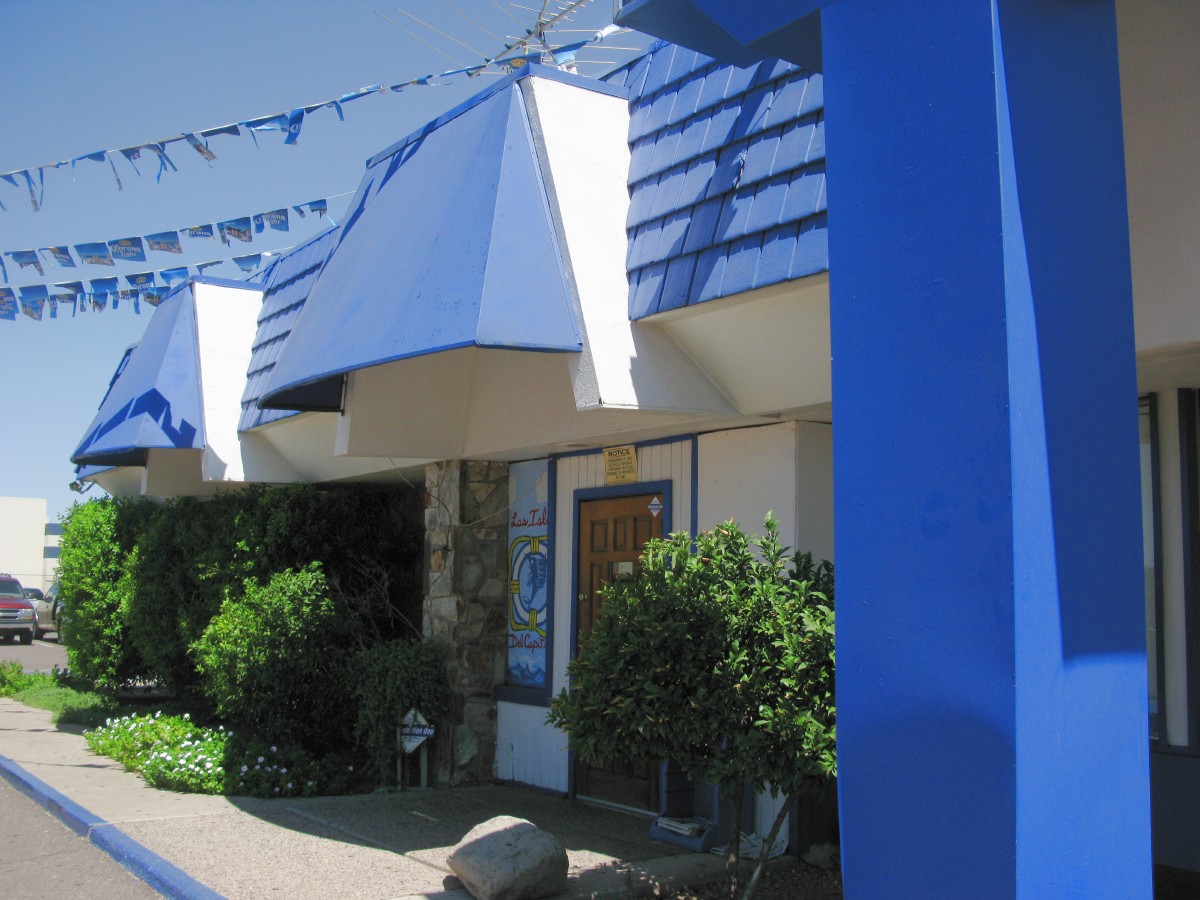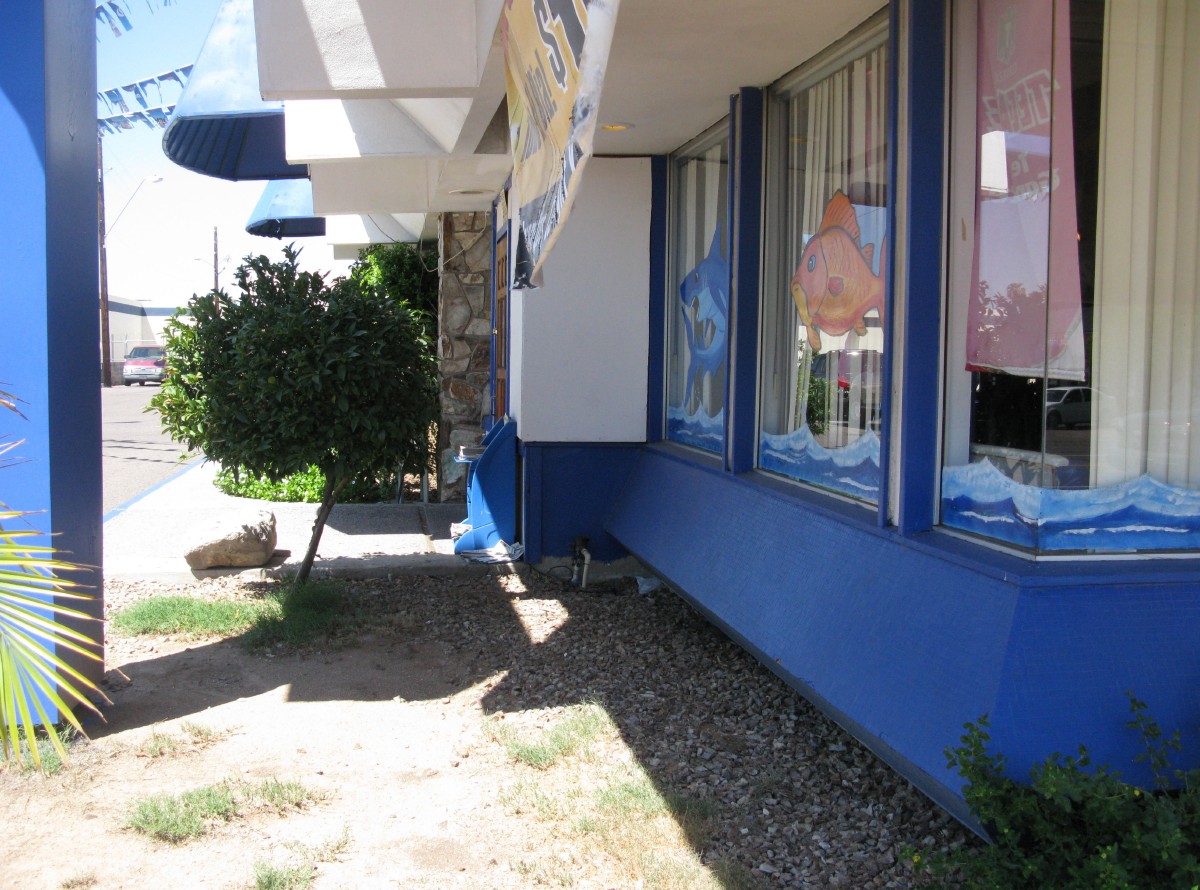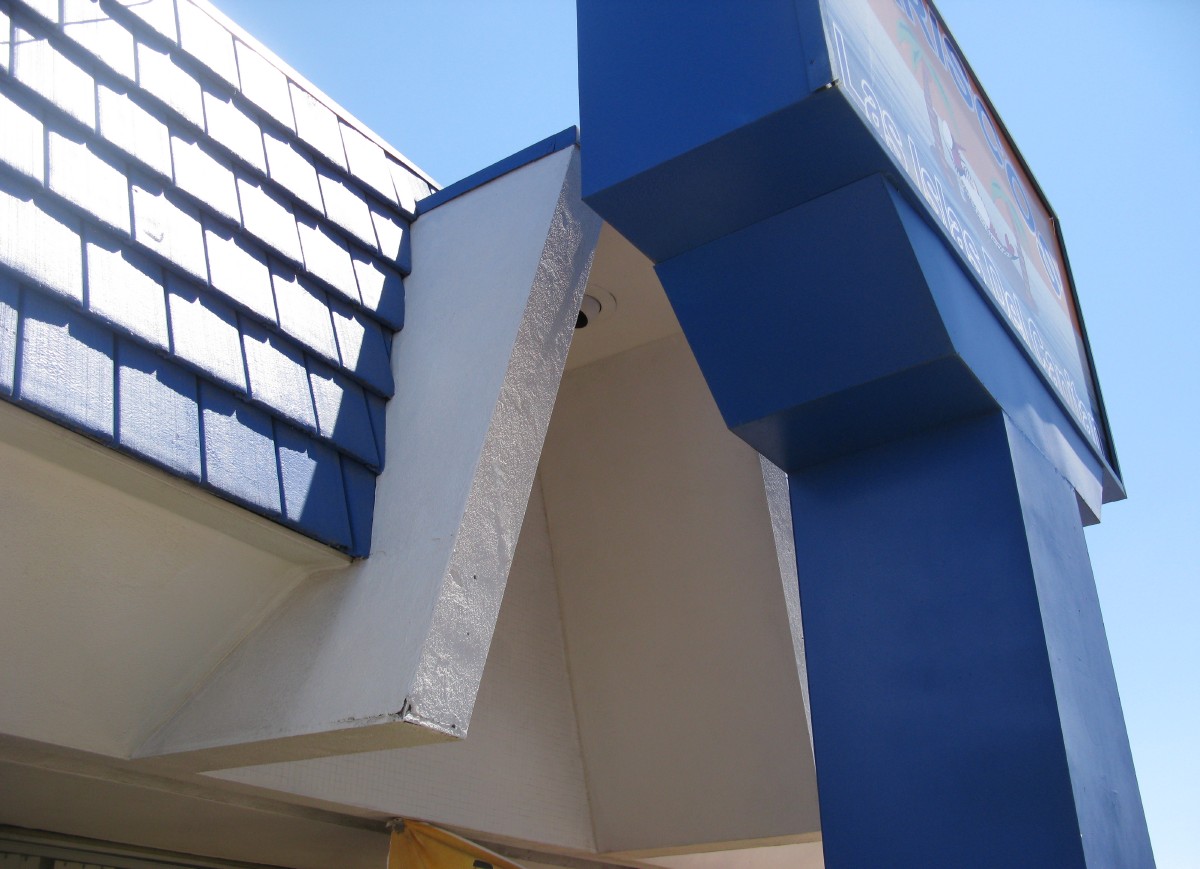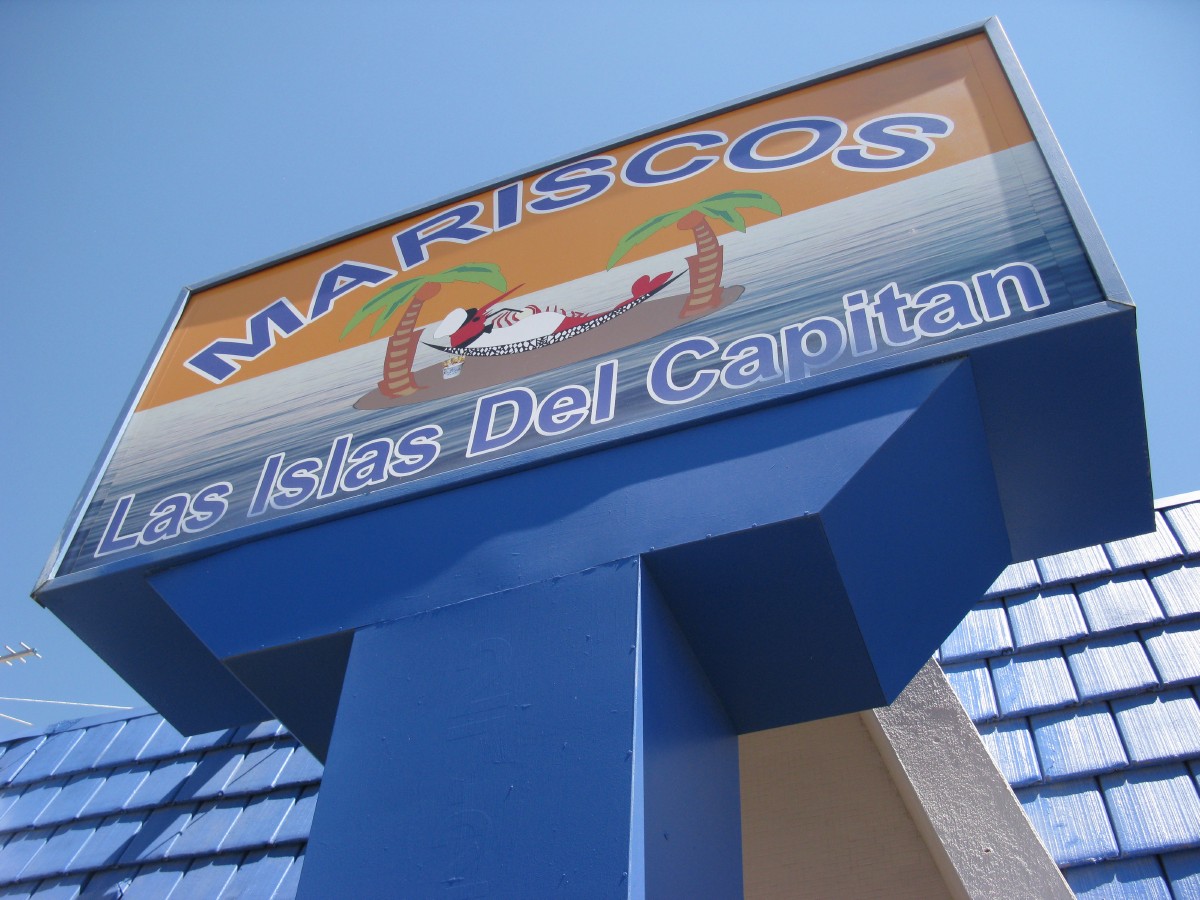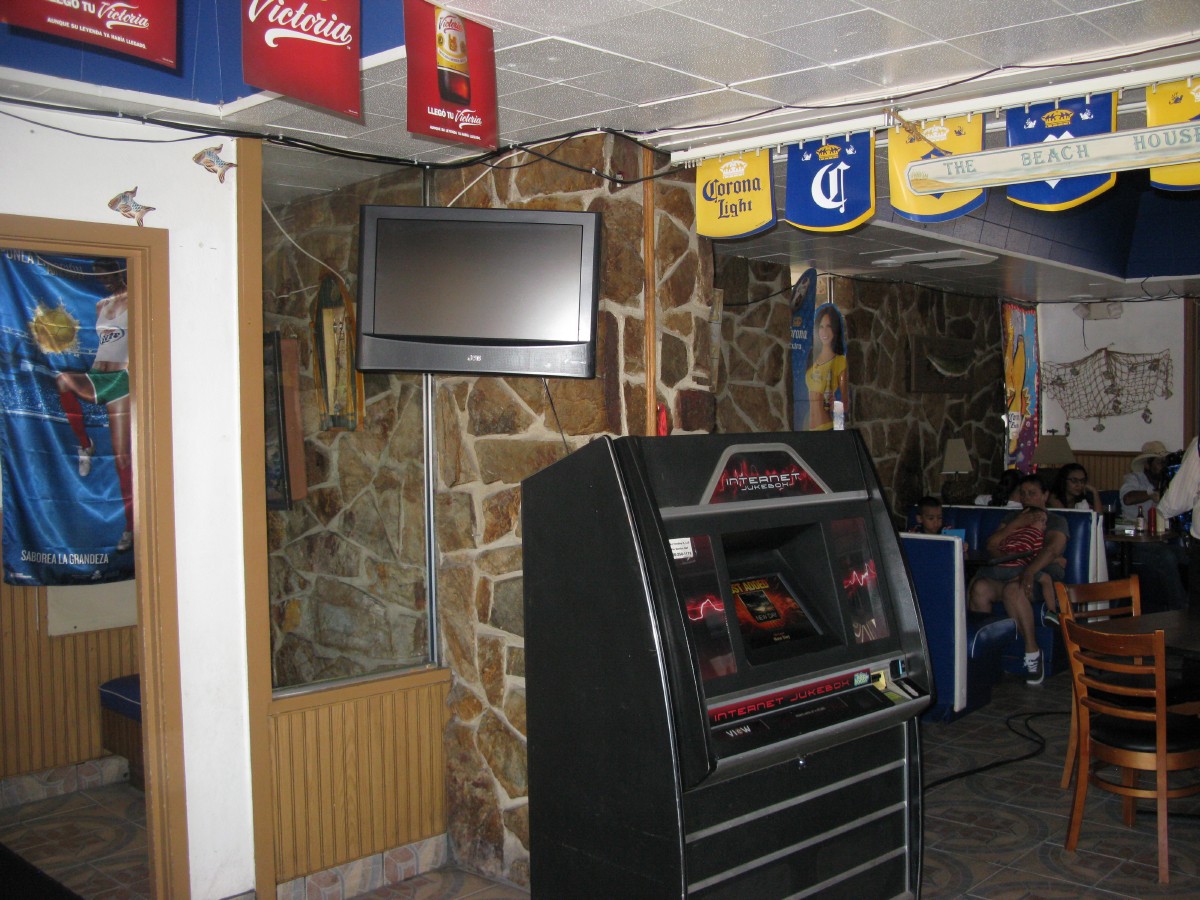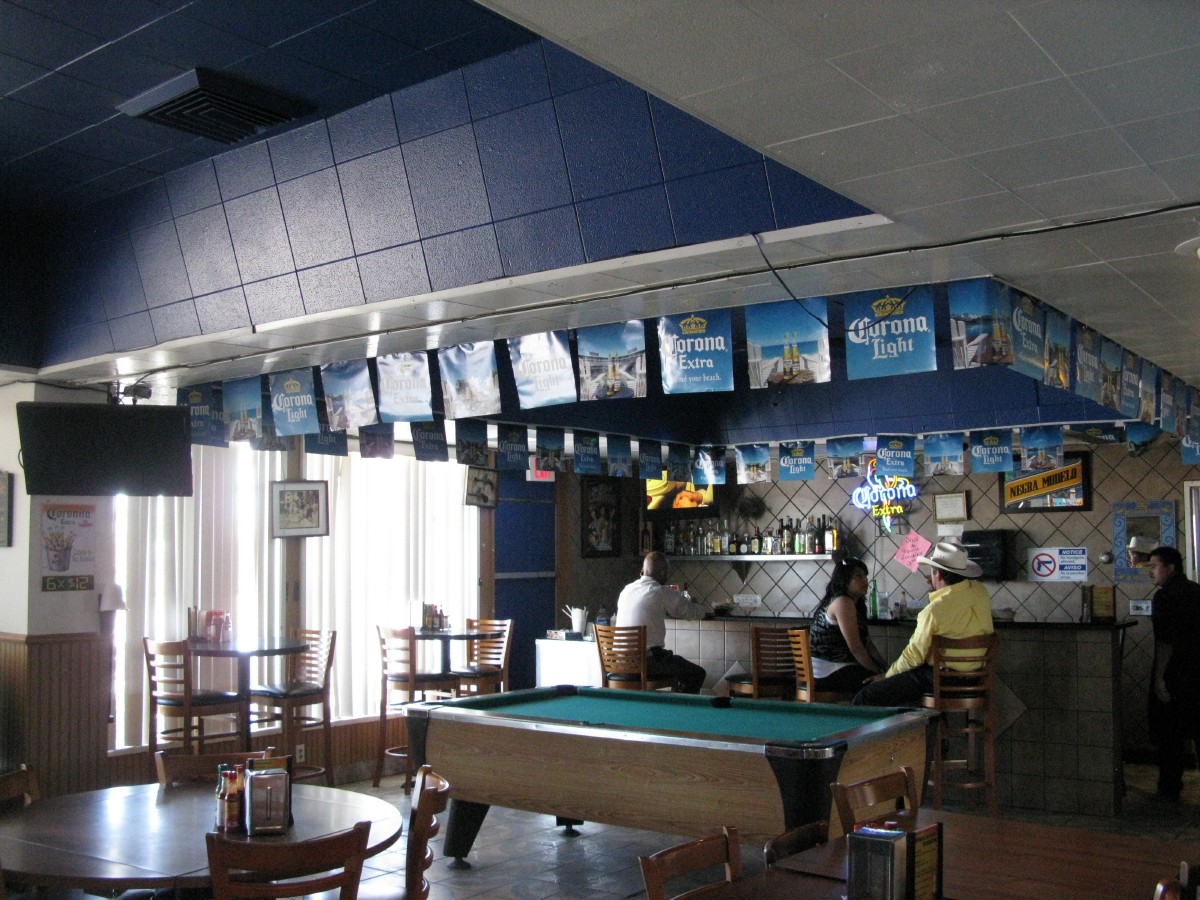 NEXT PRINT BELOW CONSITS OF 5 PHOTOS. SCROLL RIGHT TO SEE FULL PICTURE . .