SAMBO'S
725 West 3rd Street, Winslow, Arizona
---
If you have any photos or memorabilia for this location,
please send them to the Webmaster for posting. Thank You!
---
As of 1-4-13
Present Use: Presently not in use.
Size: Small. This would have been a small size Sambo's (Double window booths. Counter with Stools.
Building Condition: (1-10) "8"
OUTSIDE
Googie: This is not a Googie designed Sambo's. I call this a Balk Contemporary.
Original Design: Original constructed design all still intact.
Rock Entry Area: Original brick style wall still existing. No signs of sign mountings present.
Windows: Full original window view still present.
Palm Trees: No palm trees present.
Sign: Original sign post present. Not original sign.
INSIDE
Counter: Counter and stools present but not original.
Booths: All booths present but not original.
Kitchen: "Pass over shelf" and opening to kitchen present but not original. Prep area still present.
COMMENTS
This building is still complete and original on the outside except for rock wall design added below full view windows. Would not need a lot of work to bring it back to Sambo's design on the outside or inside. Angled wall for story line pictures still present over passover windows. By the looks of the "Make Offer" printed on the window the owner is desperate to sell. Don't think this location will see the Bar Crowd, do to the Cop Shop located across the street.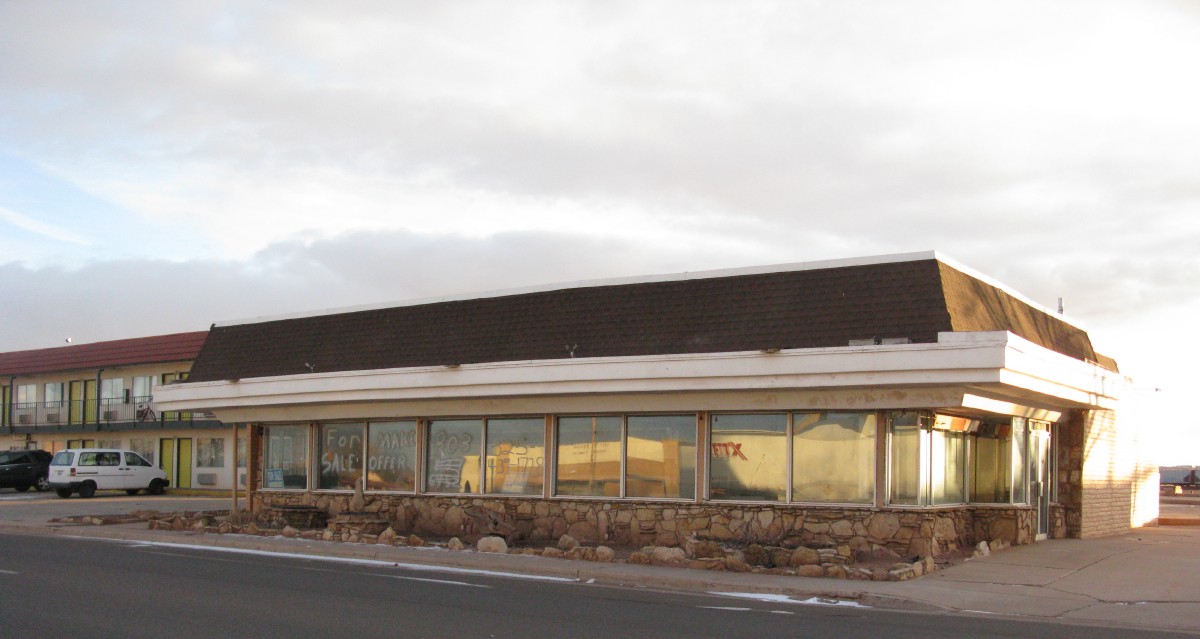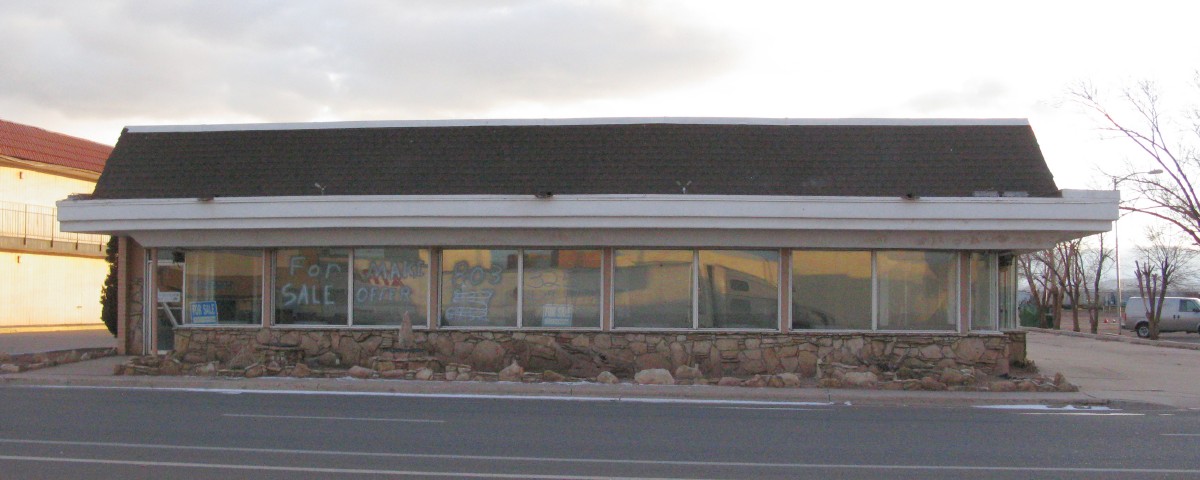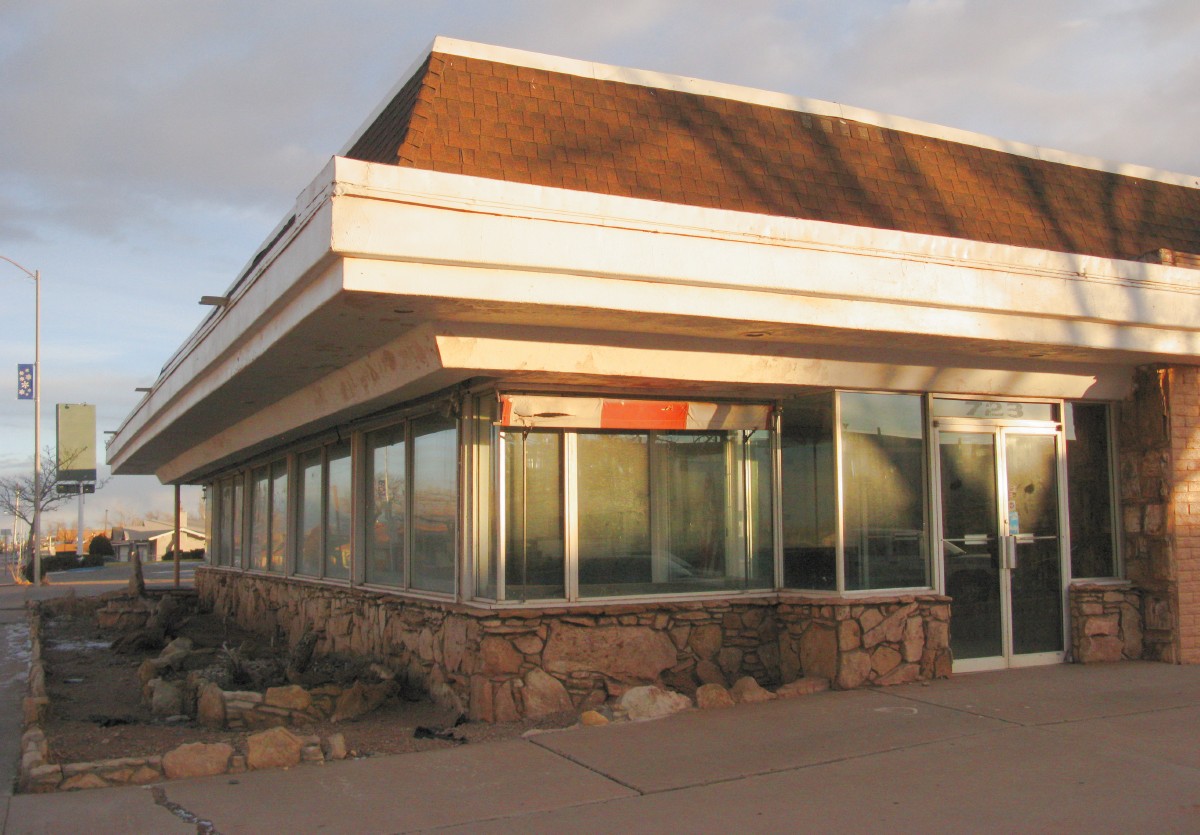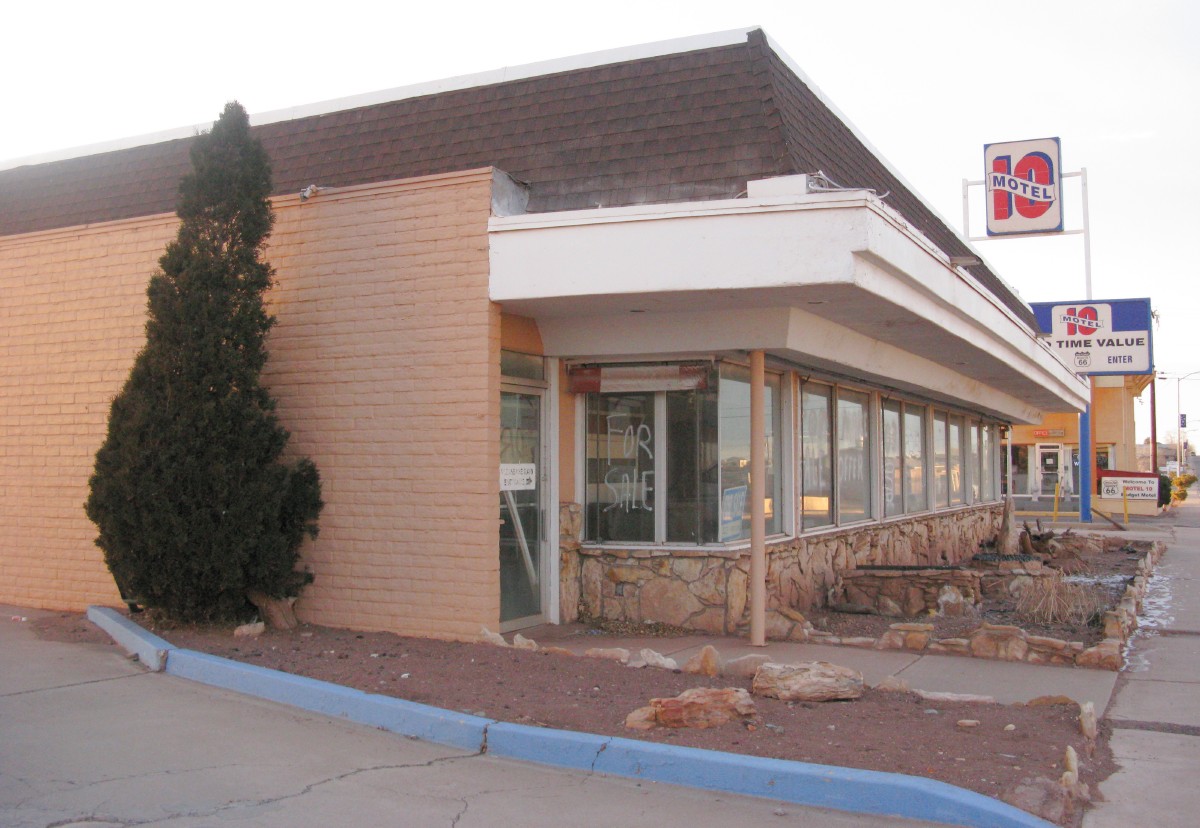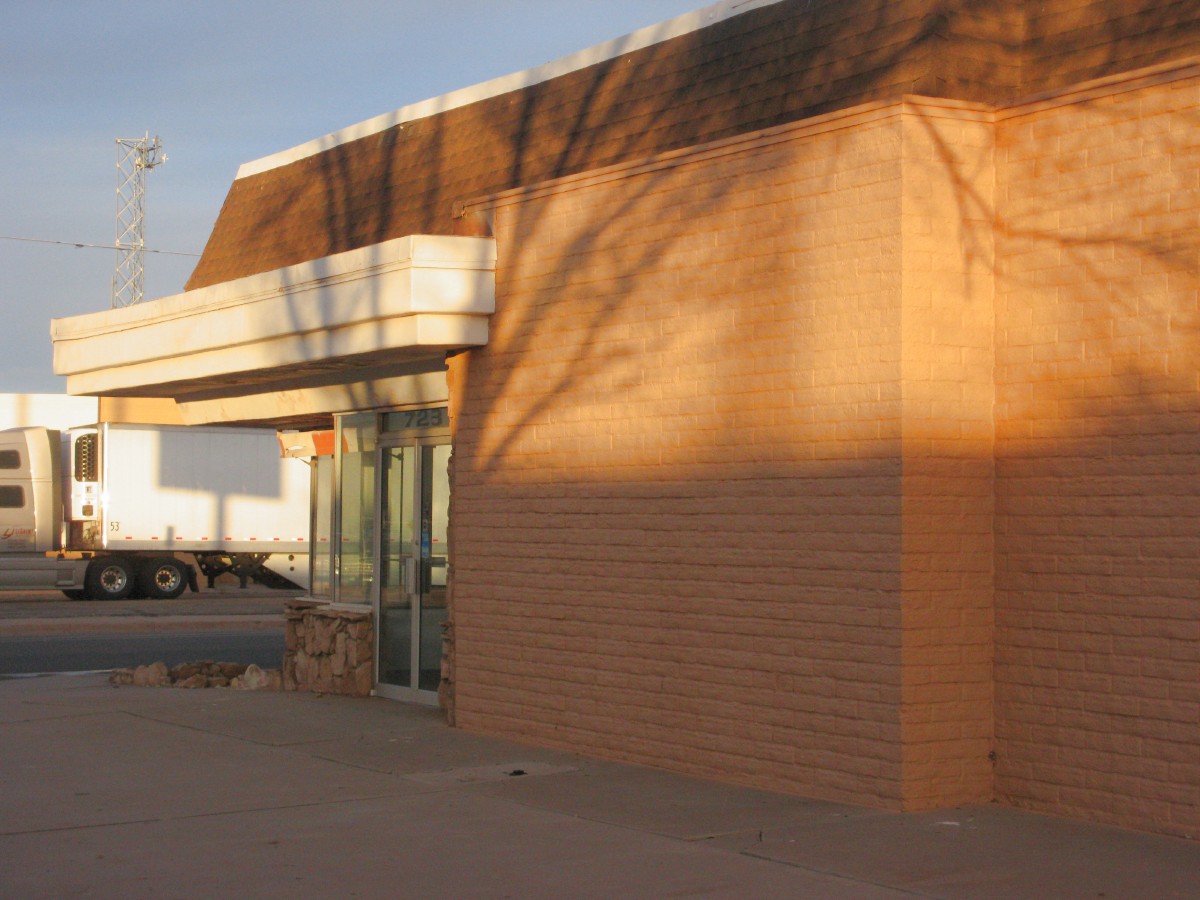 FOR MORE PHOTOS CLICK HERE FOR PAGE TWO