SAMBO'S
2951 Fourth Avenue, Yuma, AZ
---
If you have any photos or memorabilia for this location,
please send them to the Webmaster for posting. Thank You!
---
As of 4-3-13
Present Use: Presently not in use. For Rent, Lease or Buy.
Size: Medium. This would have been a medium size Sambo's (Double window booths. Counter with Stools. Very large dining room in back with tables. Bar is present, but not sure if original.
Building Condition: (1-10) "7" - 10 would be considered as good as if new Sambo's back in the day.
OUTSIDE
Googie: Googie. This was a Check Mark designed Sambo's with Notched Radius Designed Fascia.
Original Design: Original constructed design still intact.
Rock Entry Area: Original Rock design still present. Sign mountings not visable.
Windows: Full original window view still intact with original cornered windows.
Palm Trees: No signs of Palms still present. (can't imagine this location not having palms originally)
Sign: Original large high double post and sign still present.
INSIDE
Counter: Original Counter still intact. Stools still mounted as originally.
Booths: All booths still intact.
Kitchen: "Pass over shelf" and opening to kitchen still original.
COMMENTS
This building is THEE most complete and original I have found yet. Nothing has been changed, as for the booths, counters, stools, kitchen, back rooms, etc. Back window shade still looks to be original with its white and orange colors. Cornered windows and original tile still in lower front and sides. A bar may have been added and different lights are now mounted over the booths, tile side roofing and a roof connecting the restaurant entrance to the Googie car covered area of the Motel, but that's it! Would take nothing to bring back to a Sambo's inside and out. Just some TLC to all that is present.
I wish to thank the owner of the Motel for allowing me to enter the inside of this historic Restaurant. He was a great guy, and it was a real treat to see all of the inside, and seeing it still in its original condition. His hospitality also allows you all to see this one of a kind Sambo's location as well.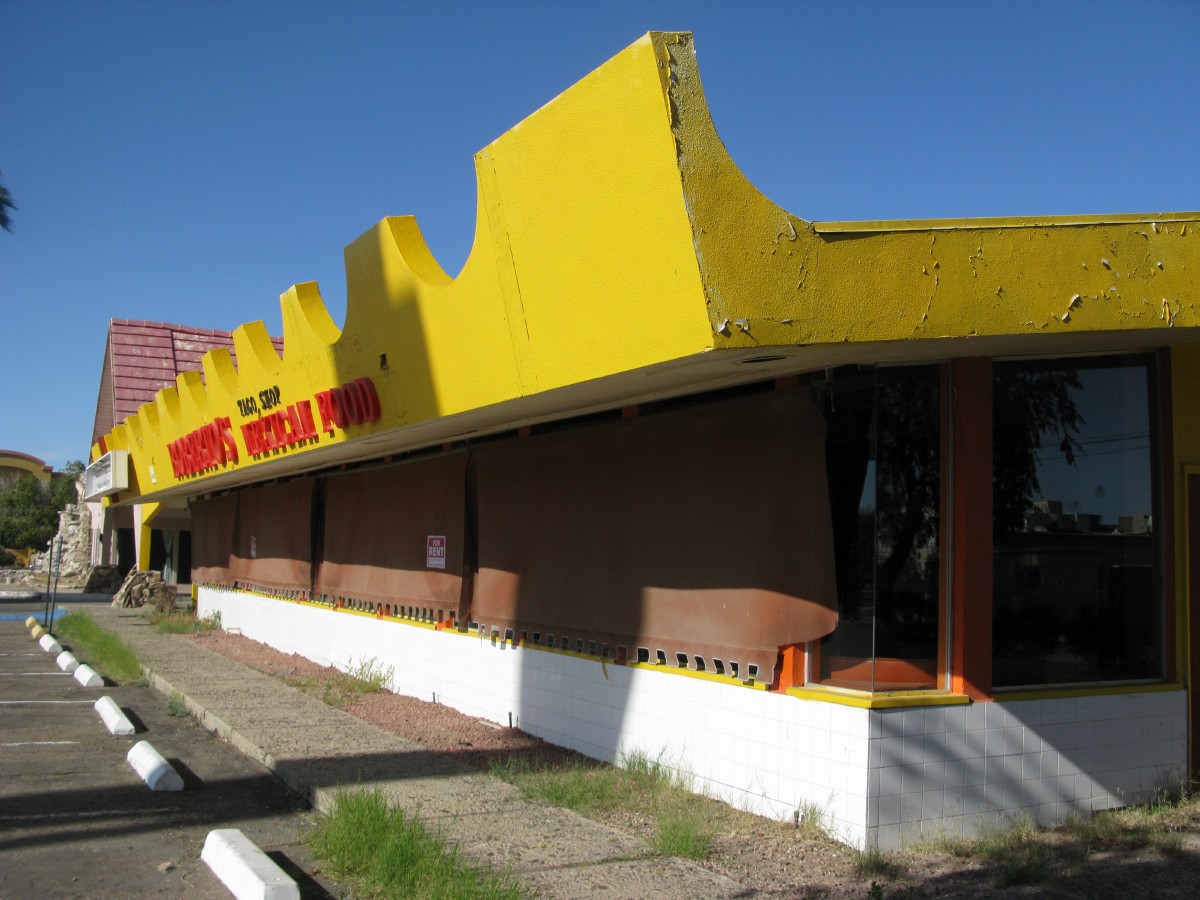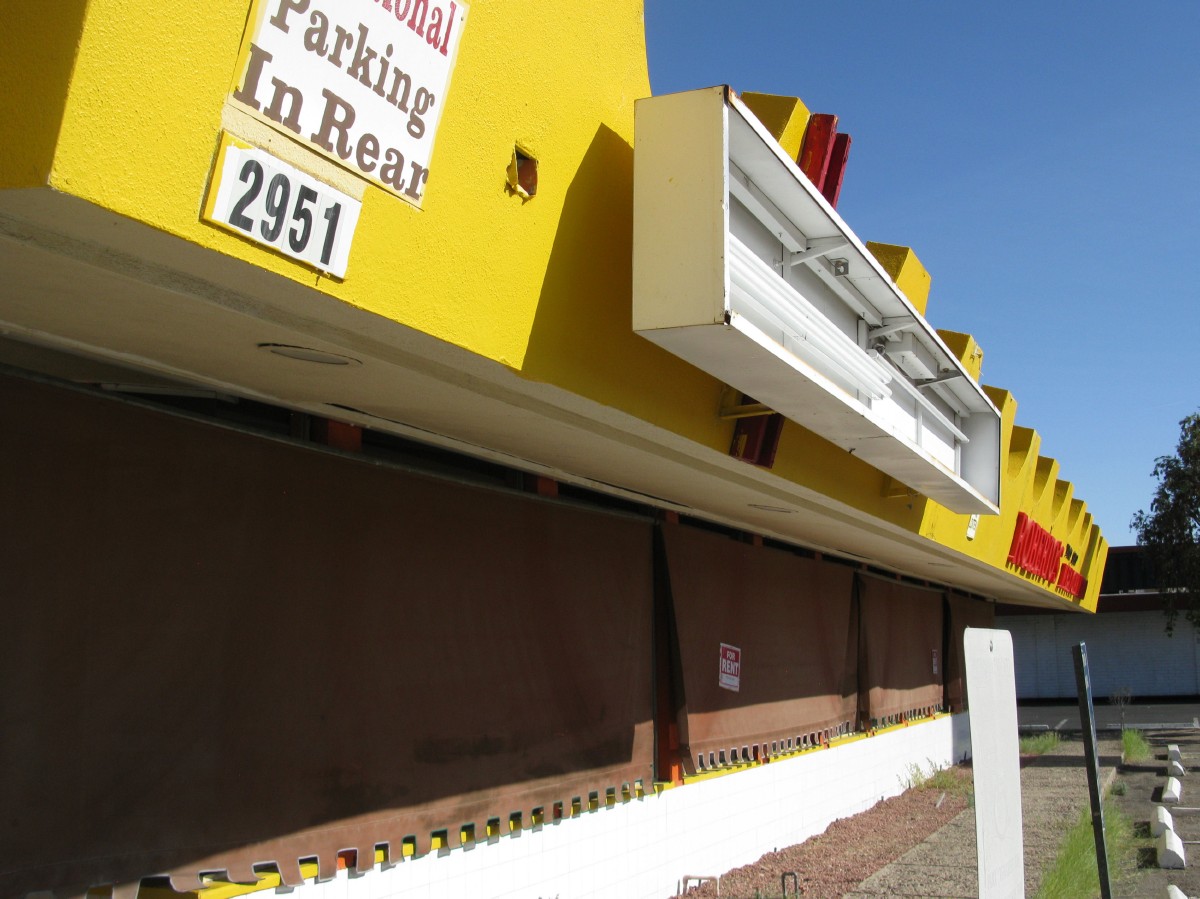 NEXT PRINT BELOW CONSITS OF 2 PHOTOS. SCROLL RIGHT TO SEE FULL PICTURE . .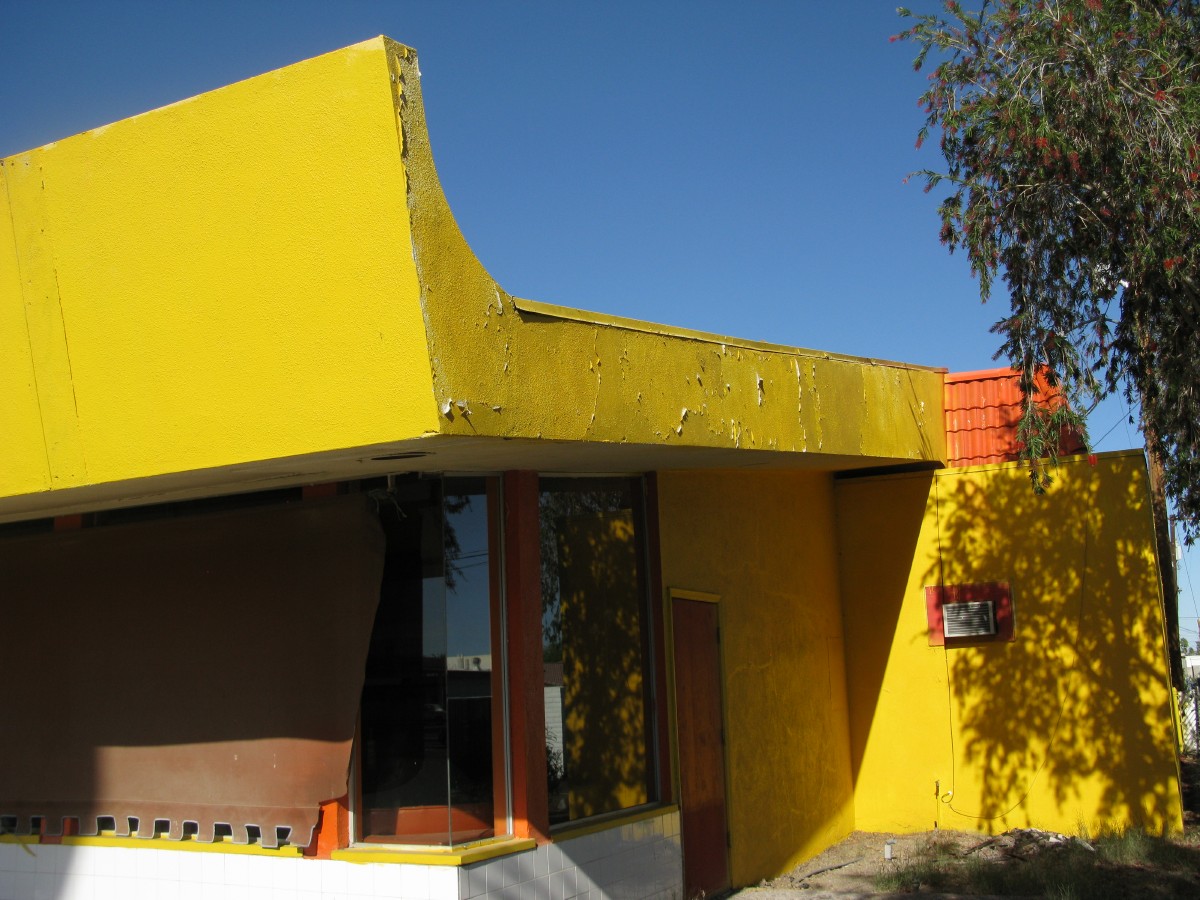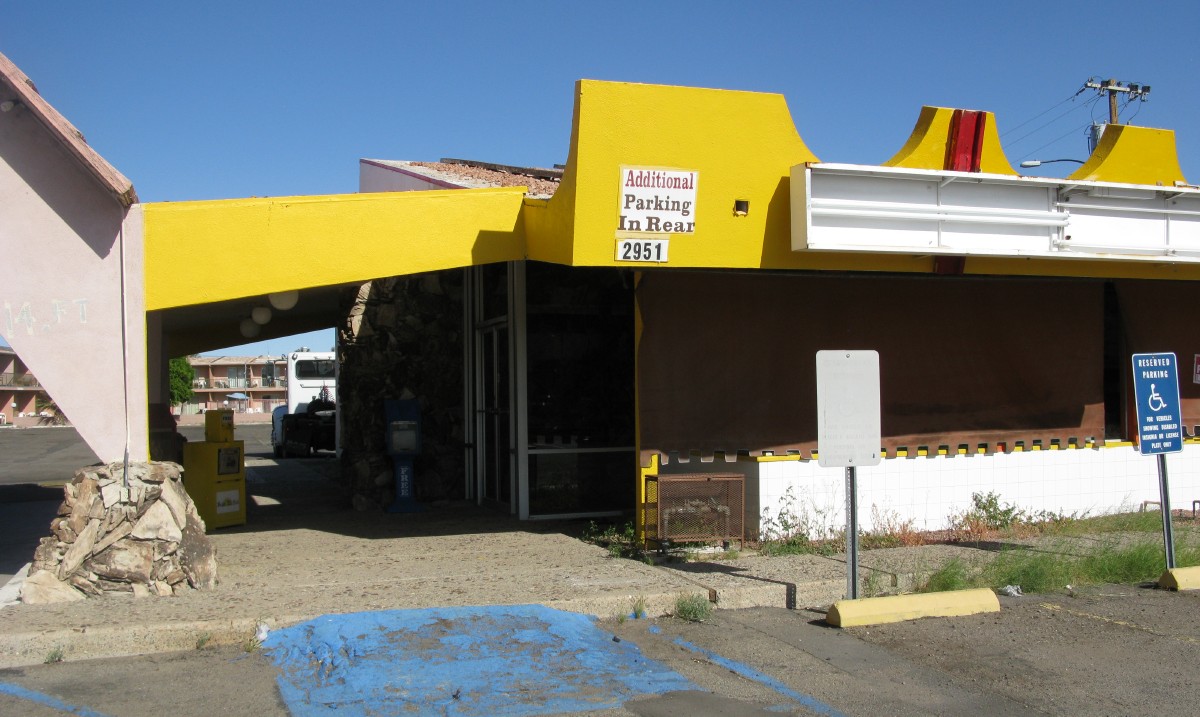 FOR MORE PHOTOS CLICK HERE FOR PAGE TWO