SAMBO'S
609 S. Circle Drive, Colorado Springs, CO
---
If you have any photos or memorabilia for this location,
please send them to the Webmaster for posting. Thank You!
---
As of 4-6-13
Present Use: Presently not in use.
Size: Medium. This would have been a medium size Sambo's (Double window booths. Single wide booths. Counter with Stools.
Building Condition: (1-10) "9"
OUTSIDE
Googie: No. This is a Contemporary designed Sambo's..
Original Design: Original constructed design all still intact with addition of windows in back.
Rock Entry Area: Original rock style wall still existing. No signs of sign mountings present.
Windows: Full original window view still present.
Palm Trees: No palm trees present.
Sign: Original sign post and sign not present.
INSIDE
Counter: Inside has been striped.
Booths: All booths, stools and counters removed
Kitchen: All of the kitchen has been removed accept for back wall.
COMMENTS
This building is still complete and original on the outside except for the addition of a window section added in the back. Would not need a lot of work to bring it back to Sambo's design on the outside, but needs to be rebuilt on the inside.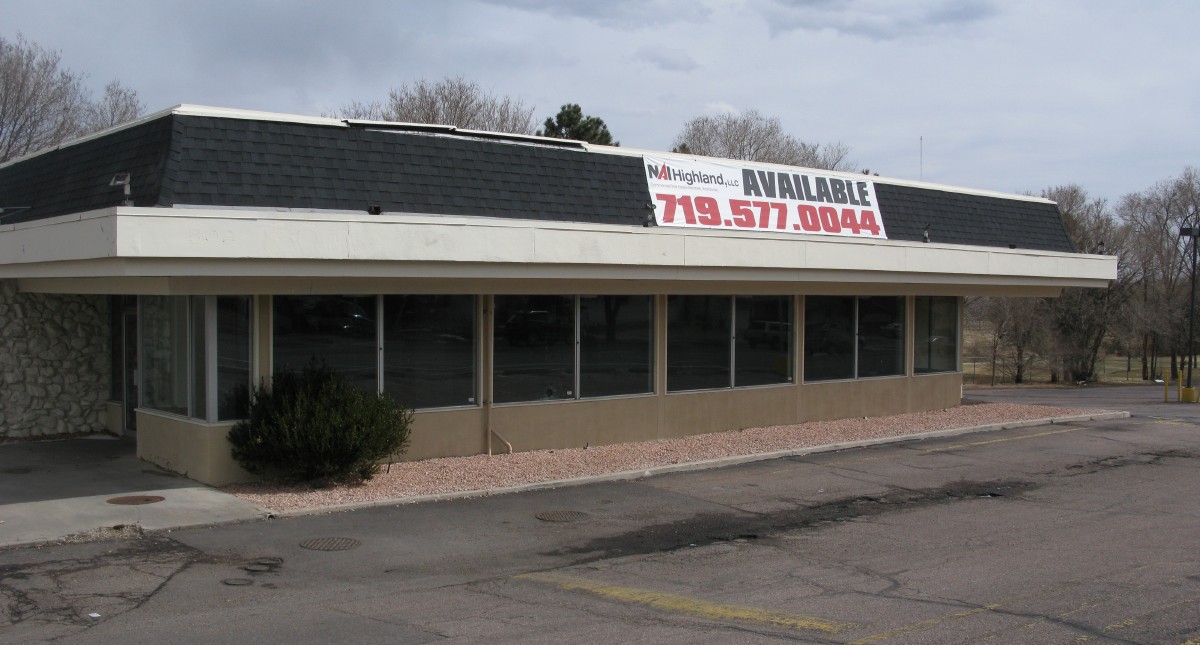 NEXT PRINT BELOW CONSITS OF 2 OR MORE PHOTOS. SCROLL RIGHT TO SEE FULL PICTURE . .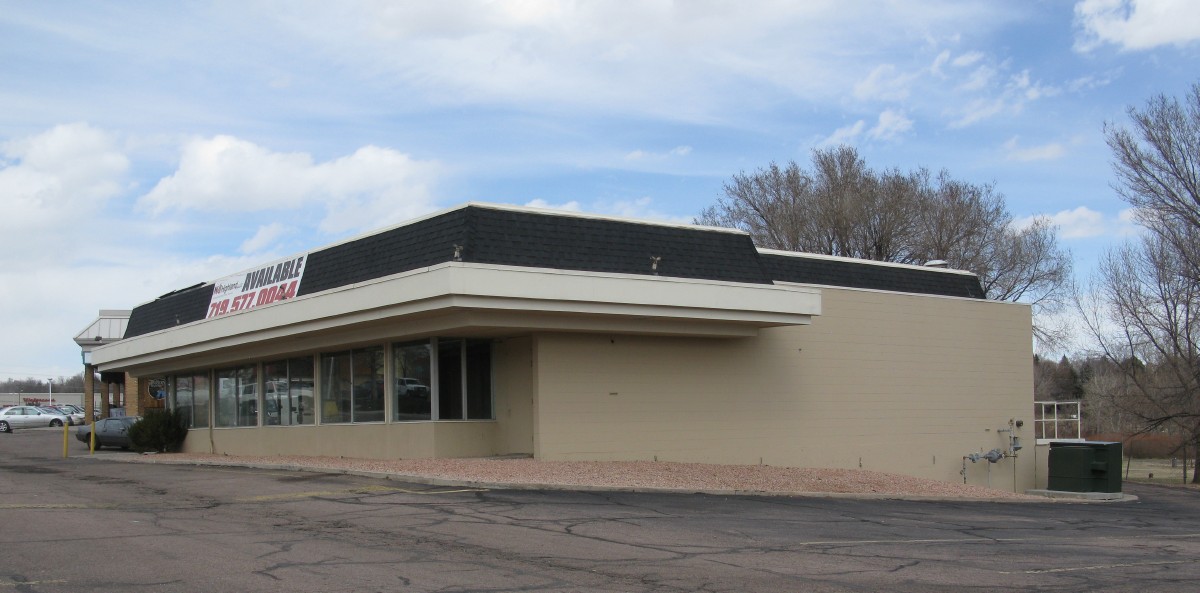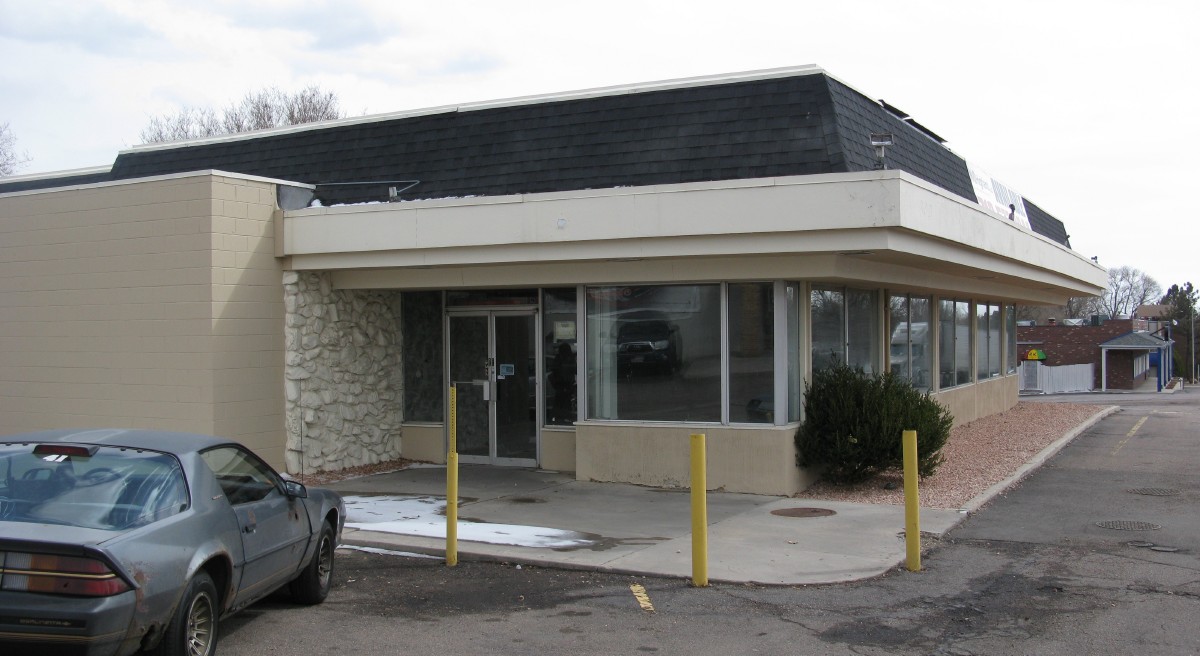 FOR MORE PHOTOS CLICK HERE FOR PAGE TWO