SAMBO'S
3670 Washington Boulevard, South Ogden, Utah
---
If you have any photos or memorabilia for this location,
please send them to the Webmaster for posting. Thank You!
---
Present Use: Presently in use as a clothing store.
Size: Medium. This would have been a medium size Sambo's (Double window booths. Single row single booths. Counter with Stools. Small back dining room.
Building Condition: (1-10) "7"
OUTSIDE
Googie: This is a Googie designed Sambo's.
Original Design: Original constructed design all still intact.
Rock Entry Area: Original brick style wall still existing. No signs of sign mountings present. Don't believe that there were any originally.
Windows: Full original window view still present.
Palm Trees: No palm trees present.
Sign: Original sign present. Original sign shield present. Original restaurant bar present.
INSIDE
Counter: Counter and stools not present.
Register Counter: Does not seem to be present.
Booths: Booths not present.
Kitchen: "Pass over shelf" and opening to kitchen not present. Prep area not present.
COMMENTS
Store was closed when there. Open only Monday thru Friday. From what I could see, it looked as though all restaurant booths, tables, stools, counters and kitchen area was removed to accompany an open area clothing store. Outside was not modified and original other than the windows to the back dining area. A little paint is all this store would need to get back to a real fine condition. Also looked to have an additional parking area added during it's day. Chances are good that this was a very busy restaurant.

NEXT PRINT BELOW CONSISTS OF 2 OR MORE PHOTOS. SCROLL RIGHT TO SEE FULL PICTURE . .


NEXT PRINT BELOW CONSISTS OF 2 OR MORE PHOTOS. SCROLL RIGHT TO SEE FULL PICTURE . .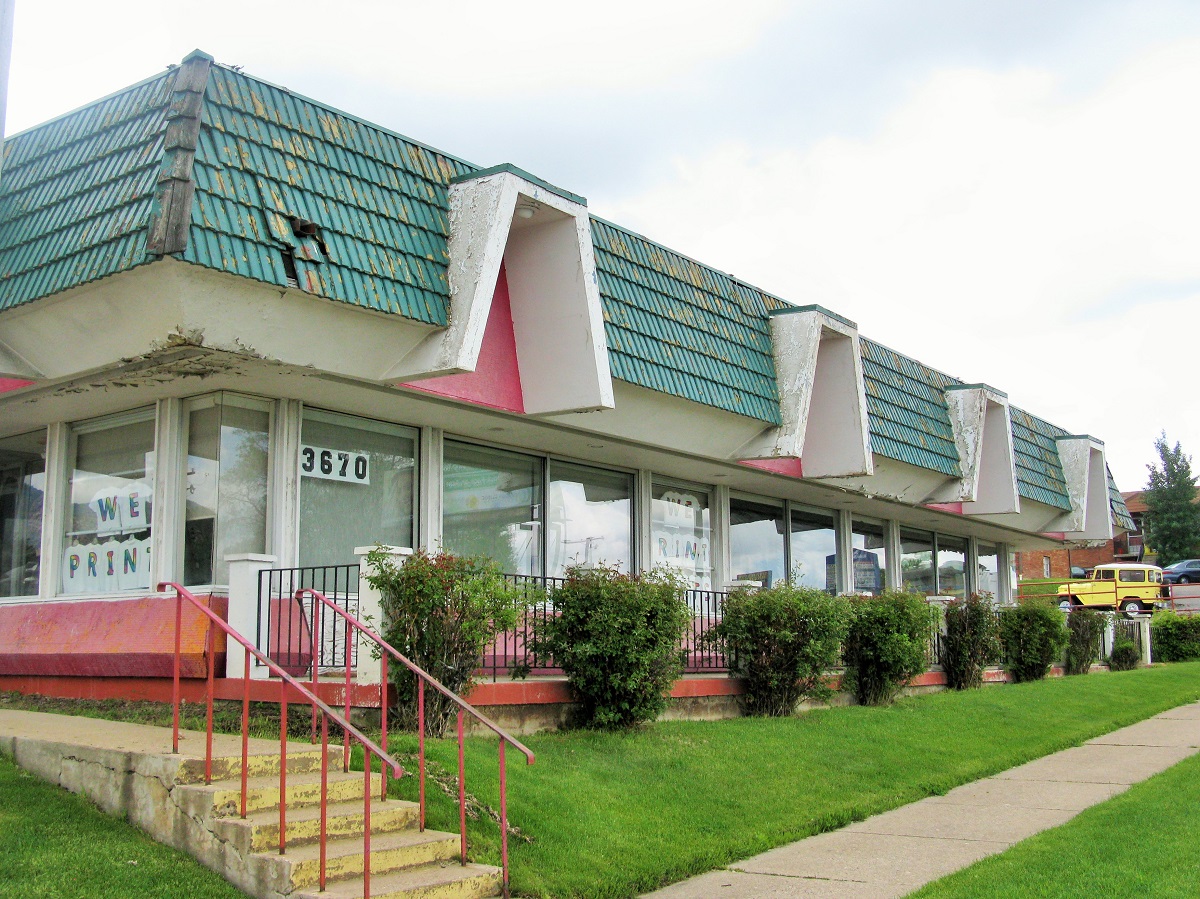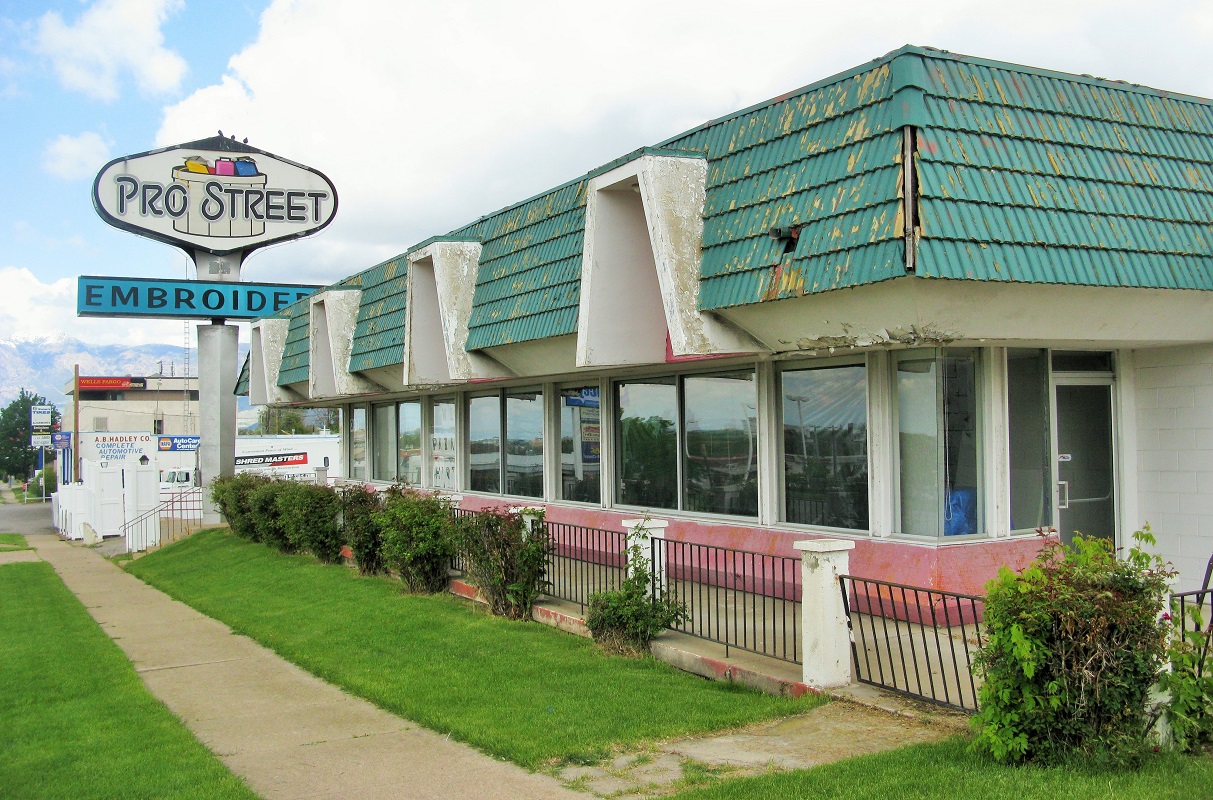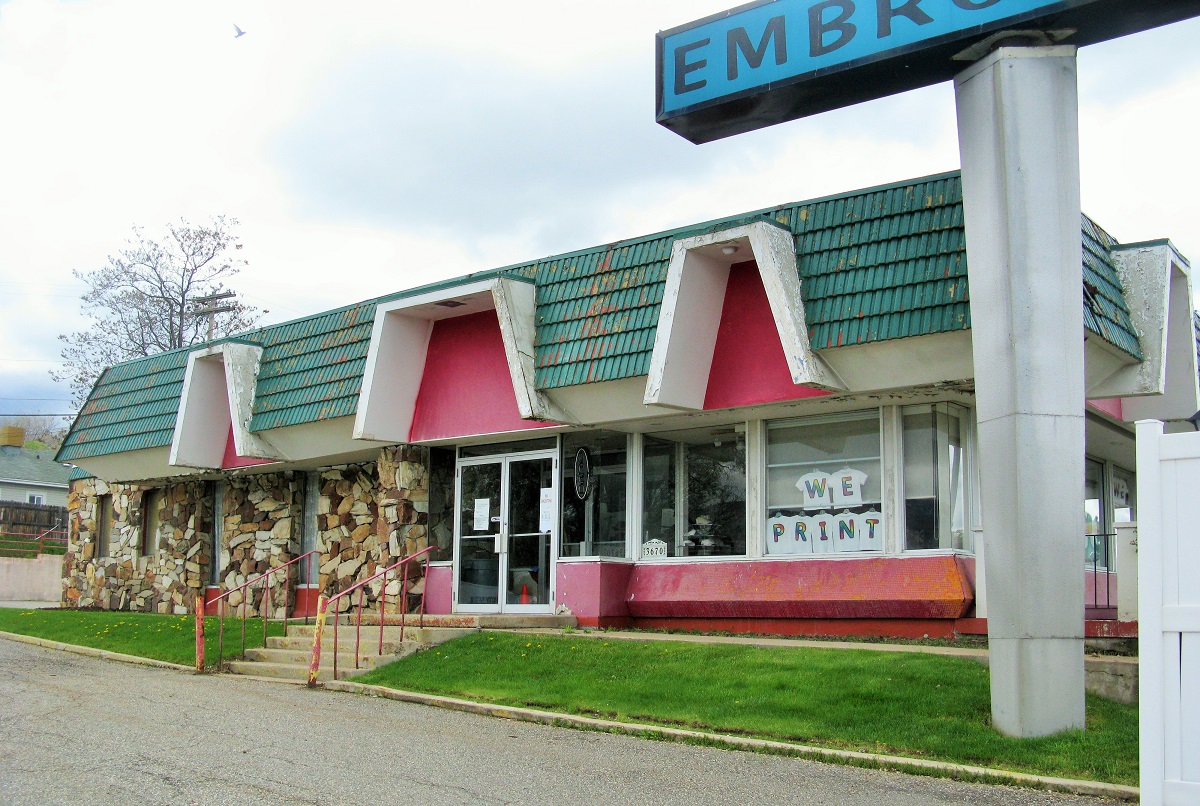 FOR MORE PHOTOS CLICK HERE FOR PAGE TWO