SAMBO'S
1665 W. 4100 S. Redwood Road, Taylorsville, UT
---
If you have any photos or memorabilia for this location,
please send them to the Webmaster for posting.
---
As of 8-5-14
Present Use: Presently not in use.
Size: Small. This would have been a small size Sambo's (Double window booths. Counter with Stools.
Building Condition: (1-10) "10"
OUTSIDE
Googie: This is not a Googie designed Sambo's. I call this a Balk Contemporary.
Original Design: Original constructed design all still intact.
Rock Entry Area: Original rock style wall still existing. Sign mountings present.
Windows: Full original window view still present.
Palm Trees: No palm trees present.
Sign: Original sign post present. Not original sign.
INSIDE
Counter: A small amount of counter and stools present. You can see them at the end of the single booths.
Register Counter: Looks to be original
Booths: All double booths present and original. Single booths added after some counter and stools removed.
Kitchen: "Pass over shelf" and opening to kitchen mostly covered. Not sure if prep area still present.
COMMENTS
This building is so complete and original, you could turn it back into a Sambo's practically over night with very little changes. Angled platform wall still present where Sambo's story pictures were mounted.
ADDITIONAL COMMENTS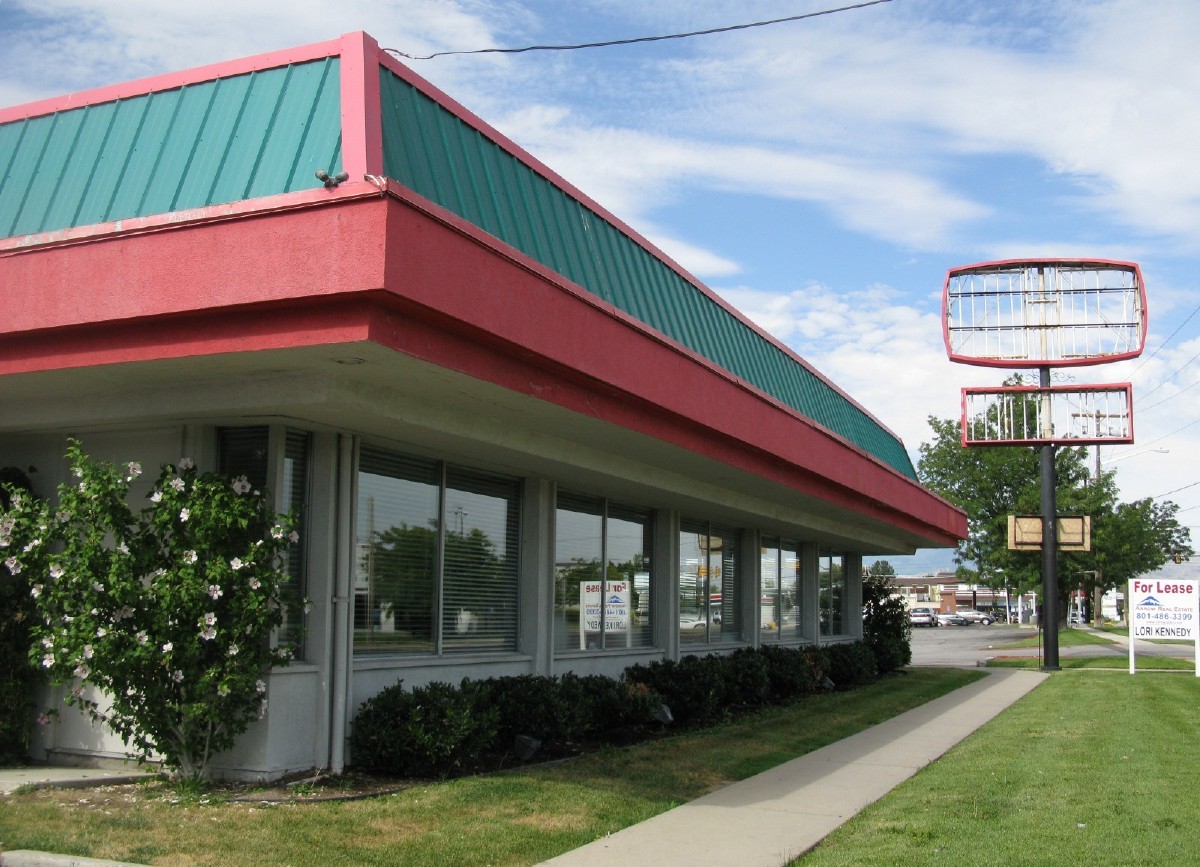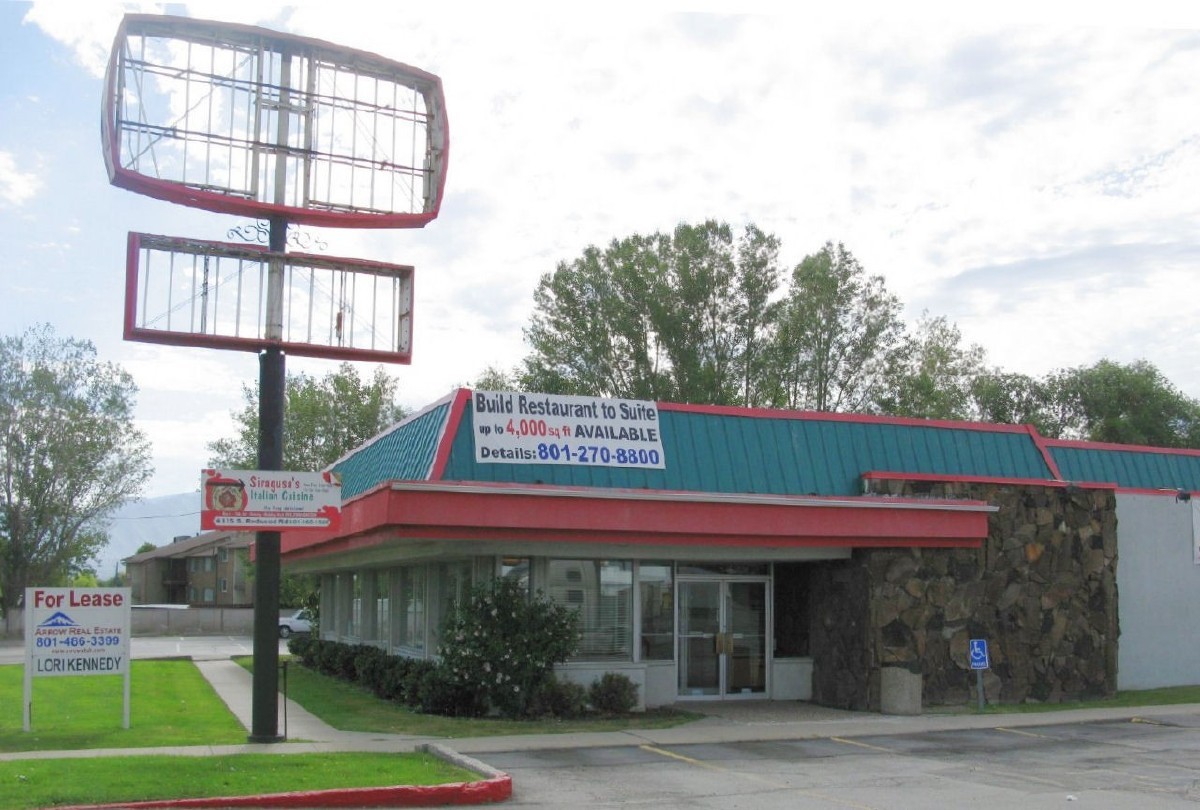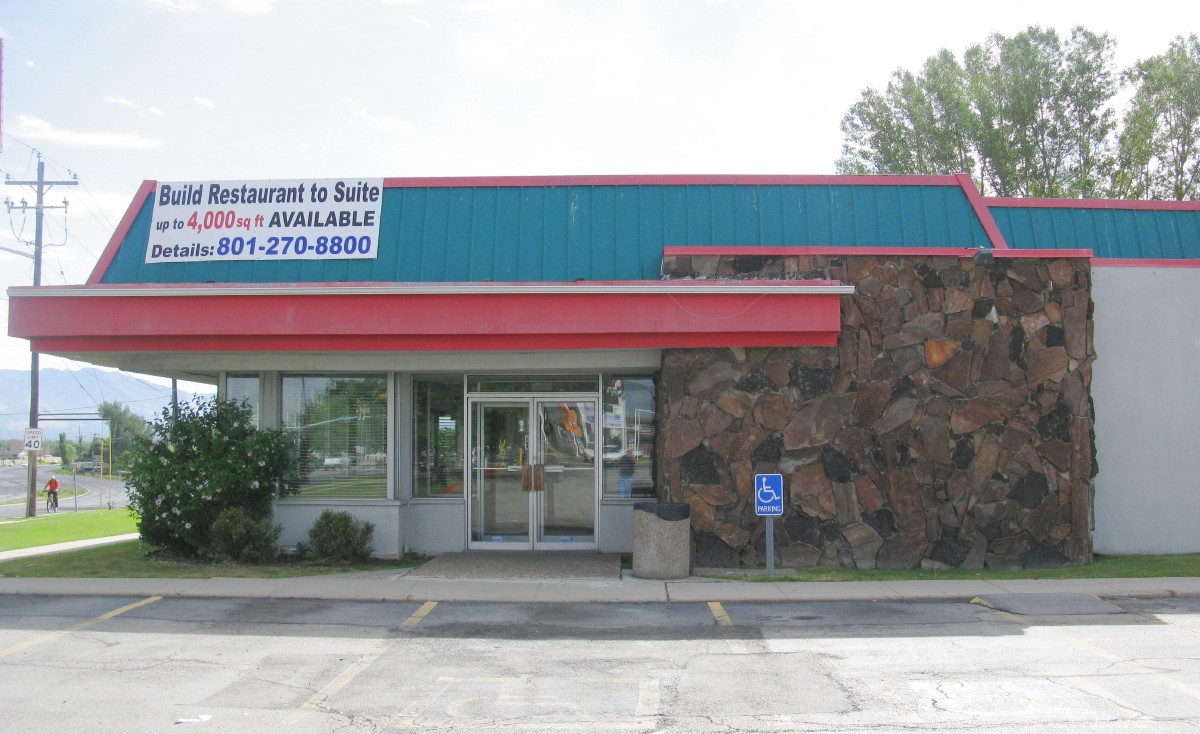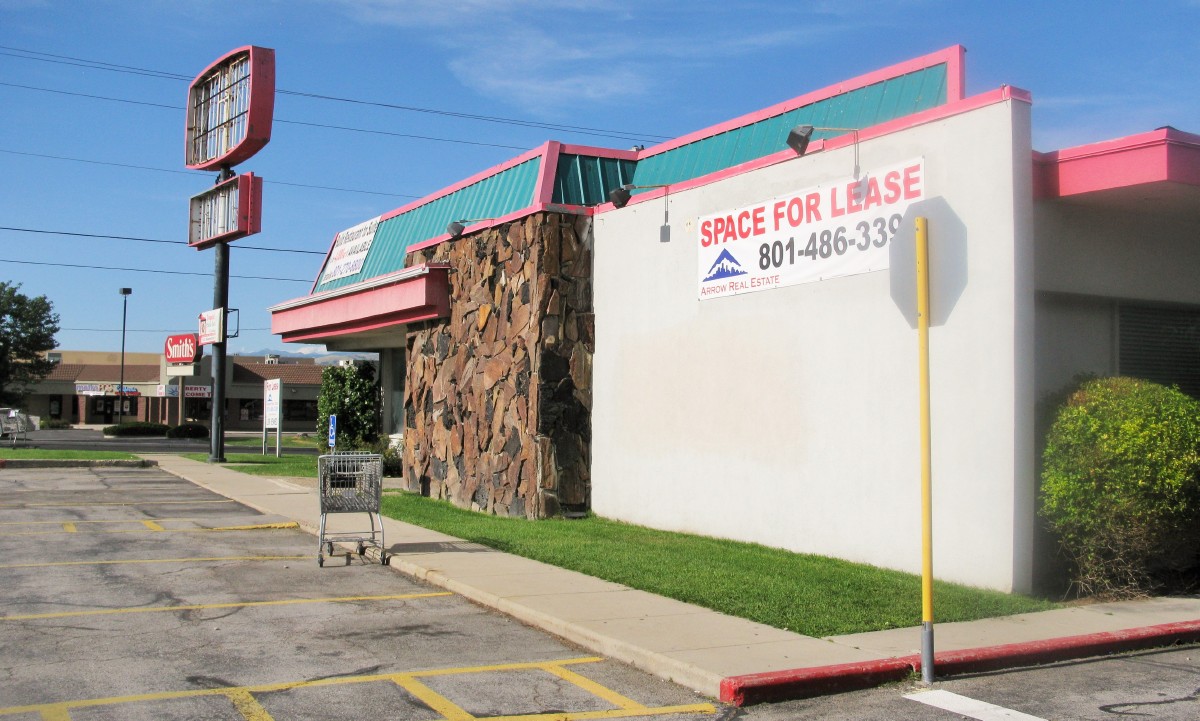 FOR MORE PHOTOS CLICK HERE FOR PAGE TWO